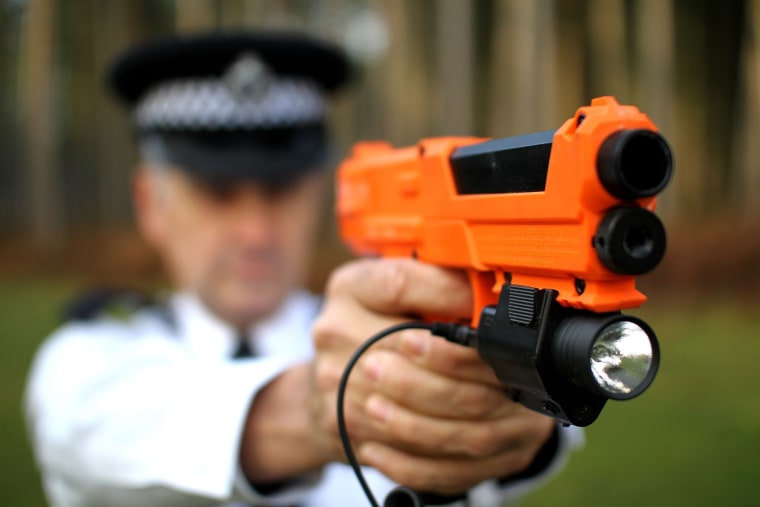 Cops have gained a new tool to use in their never-ending quest to catch criminals: Guns that fire uniquely coded DNA pellets.
The bullets are fired from a rifle and pistol, and are effective at distances up to about 130 feet, says  Selectamark, the company that recently unveiled the system. The non-lethal bullets leave a tell-tale mark on whomever they hit so that suspects can be identified and arrested at a less confrontational time, according to the company.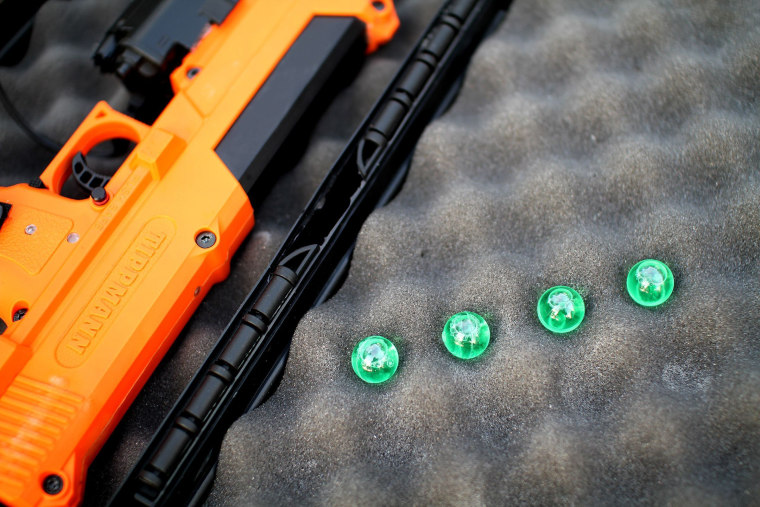 The SelectaDNA High Velocity System may be particularly useful in situations where security personnel are unable to safely apprehend suspects, such as during riots — assuming the cop has good aim.
The bullets evolved from the company's DNA Spray, launched in 2008. It sprays suspects, and the spray in turn triggers special alarms in businesses, such as jewelry stores and gas stations. The DNA remains on offenders for weeks.
John Roach is a contributing writer for NBC News Digital. To learn more about him, check out his website. For more of our Future of Technology series, watch the featured video below.