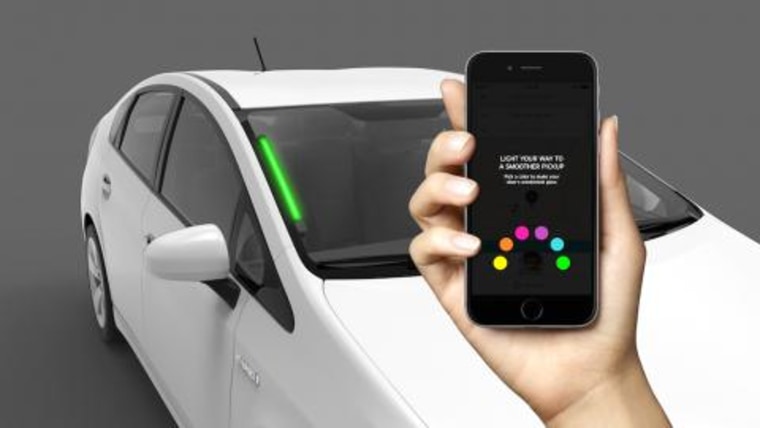 You've probably seen the hashtag #uberfail on Twitter and Instagram –- posts from people everywhere who got into random cars on the street thinking it was their Uber ride. Well, now the ride-hailing app is adding something to its cars that'll make it easier for you to find your car and prevent those awkward situations.
In Seattle, Uber is testing out a new technology called SPOT that allows drivers to attach a light strip to their windshields. When a rider requests a trip and is matched with a SPOT-enabled driver, the rider will be asked to pick a color in the app while waiting. When the driver arrives, the SPOT device on his or her windshield will glow in the rider's chosen color so the passenger can more easily see them. The rider can also light up his or her phone screen by pressing and holding on the color to help the driver identify them.
Read More: Uber Hints At Expanding Delivery to Everything From Flu Shots to Food
"We know riders and drivers sometimes have difficulty finding each other especially when it's dark or crowded," the company said in a blog post this week. "SPOT is the latest experiment in our ongoing effort to make Uber pickups as seamless as possible."
For now, Uber's SPOT service is only available in Seattle, where the company is testing it out.