Ever meet someone you felt like was from another planet? In Elon Musk's vision of the future, that will be a reality.
The SpaceX CEO is set to dive deeper into his plan of colonizing Mars in a speech next week at the International Astronautical Congress in Guadalajara, Mexico.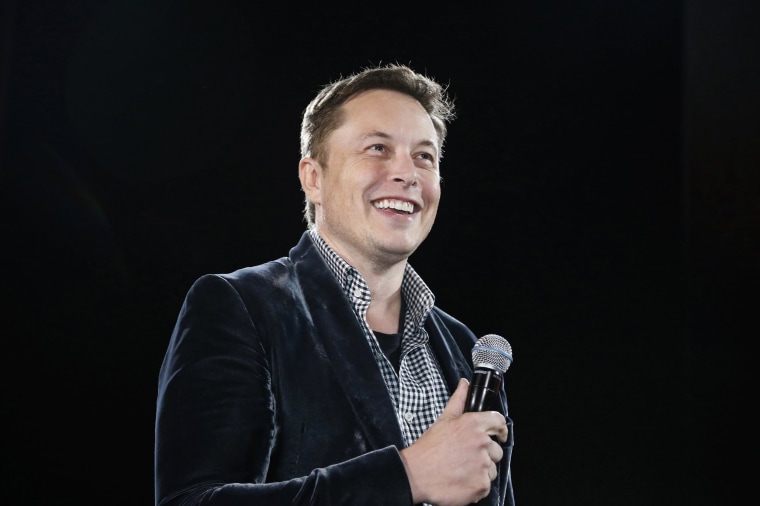 According to a program for the annual gathering, Musk will give a speech called "Making Humans an Interplanetary Species." SpaceX will also live stream the speech.
Related: SpaceX CEO Elon Musk Says 'We Plan to Launch People to Mars in 2024'
Getting to Mars has been an obsession for Musk. Earlier this year, he revealed the SpaceX Red Dragon could be sent on an unmanned test mission to Mars as early as 2018.
NASA will also be watching the mission closely and learning as the space agency prepares for a manned mission to the Red Planet in the 2030s.
The ability to slow down a spacecraft after it has been traveling at a high velocity is necessary for long haul trips, so how SpaceX lands on Mars could help NASA prepare for its mission.
If everything goes according to plan, Musk has said the first human mission could launch as early as 2024.
While he envisions a thriving society on Mars, Musk has noted the Dragon 2 capsule does not have the capability to get back to Earth.
"We put that in the fine print," he said earlier this year, adding, "If you're going to choose a place to die, then Mars is not a bad choice."