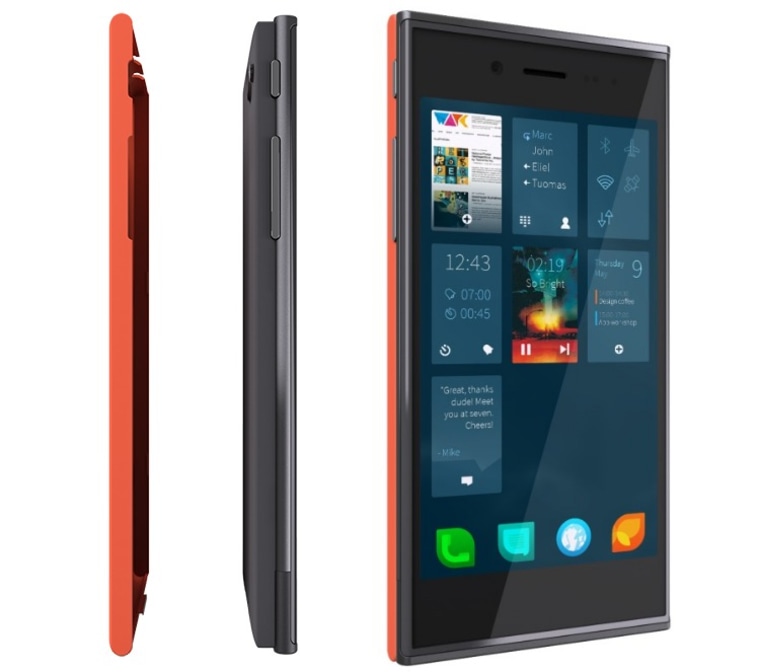 A team of ex-Nokia engineers and designers has unveiled the Jolla, a totally new smartphone with a totally new operating system. Even if this snazzy new device crashes and burns like other dark-horse mobile devices in the past, it sure will look good while it does so.
The phone's most unique aspect has to be its split nature: The front has the usual smartphone guts and a 4.5-inch HD screen. But attach an "other half" to the back and your phone gets a new look, new profile, or even new features. Each rear piece can be independently configured — have one for work and one for personal use, for instance, or buy one that adds exclusive apps or even something like wireless charging.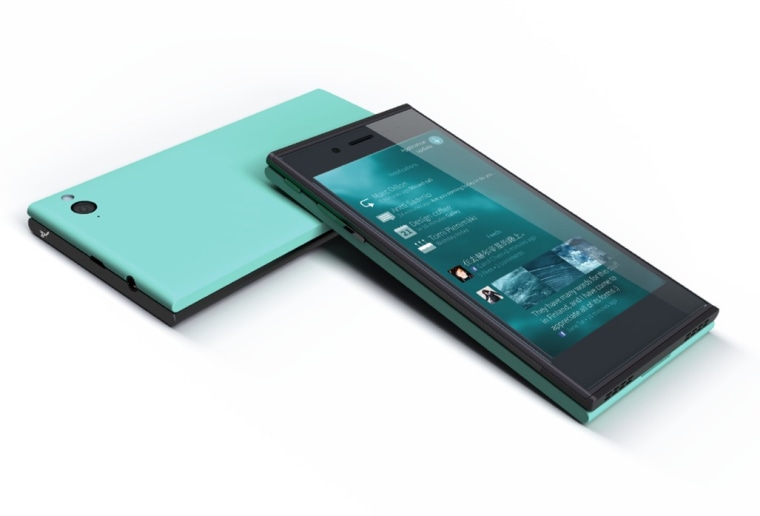 Jolla's existence is entirely due to the dedication of a few former employees of Nokia, who continued work on the company's original mobile OS, MeeGo, after the 2011 partnership with Microsoft sank hopes for MeeGo's release. A separate company was set up to finish the work started at Nokia, and the results are impressive.
Sailfish OS, as the evolved form of MeeGo is known now, is beautiful and quite different from existing mobile operating systems. Instead of plain icons on a homescreen, there are live panels for applications showing the latest emails, news, and so on — not unlike Windows Phone.
Facebook and other social networks and services are baked right in, and contacts and messaging are integrated seamlessly. Gestures are everywhere, making the OS perhaps less approachable to casual users but more powerful overall. Jolla's Chief Designer, Martin Schule, demonstrated it for tech blog Kick:
An Engadget hands-on shows a dozen different colors, and others could be made or even printed out by users using a 3-D printer.

It's certainly ambitious, but that may not be enough to crack the mobile market, which is sewn up tightly by Android, iOS, and Windows Phone. Many will remember the Palm Pre, hailed by many as a breath of fresh air in the smartphone world, but which cratered spectacularly, only to be bought and quietly integrated by HP in 2010.
The company aims to ship the device before the end of 2013, and has announced preliminary specs and pricing (€399, or around $500). Reuters reports that the phone may hit Asia before the rest of the world, but there's nothing official on that front just yet. Interested parties can get a spot on the pre-order list for free at Jolla's site, or pay for special editions and accessories.
Devin Coldewey is a contributing writer for NBC News Digital. His personal website is coldewey.cc.