Facebook and Google want to cut off fake news websites where it hurts: the pocketbook.
Both tech giants are taking aim at display advertisements, one of the big ways fake news websites can make money.
Fake news has been at the center of a national discussion over the past week, with some accusing Facebook of swaying voters by allowing misinformation on its widely read News Feed, such as the viral post that incorrectly stated the Pope had endorsed Donald Trump. Another post claimed actor Denzel Washington "backs Trump in the most epic way possible."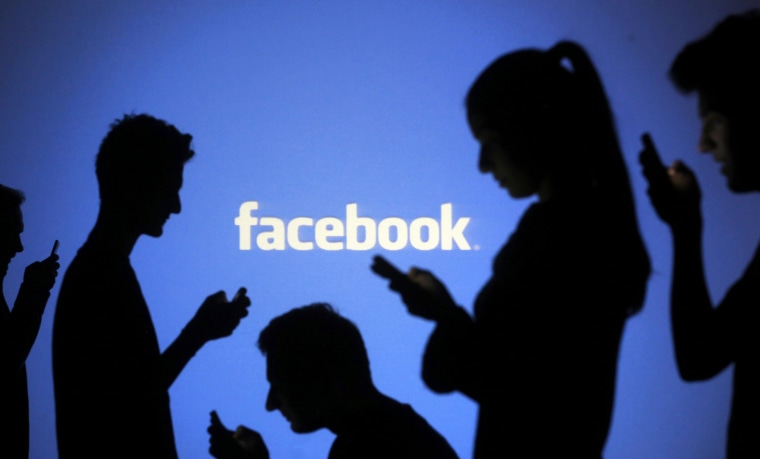 Many Americans — 62 percent to be exact — get some news from social media, according to the Pew Research Center. Of that group, 18 percent say they do so "often."
But Zuckerberg said the amount of fake news on Facebook is minuscule — though it's not always easy to separate fact from fiction. Some websites post incendiary headlines and have internet addresses that, at first glance, may trick readers into thinking they're reading a story from a legitimate news outlet.
"Fake news has become more predominant because the barriers to creating a website and articles are much lower," Thales Teixeira, a professor at Harvard Business School who specializes in the "economics of attention," told NBC News.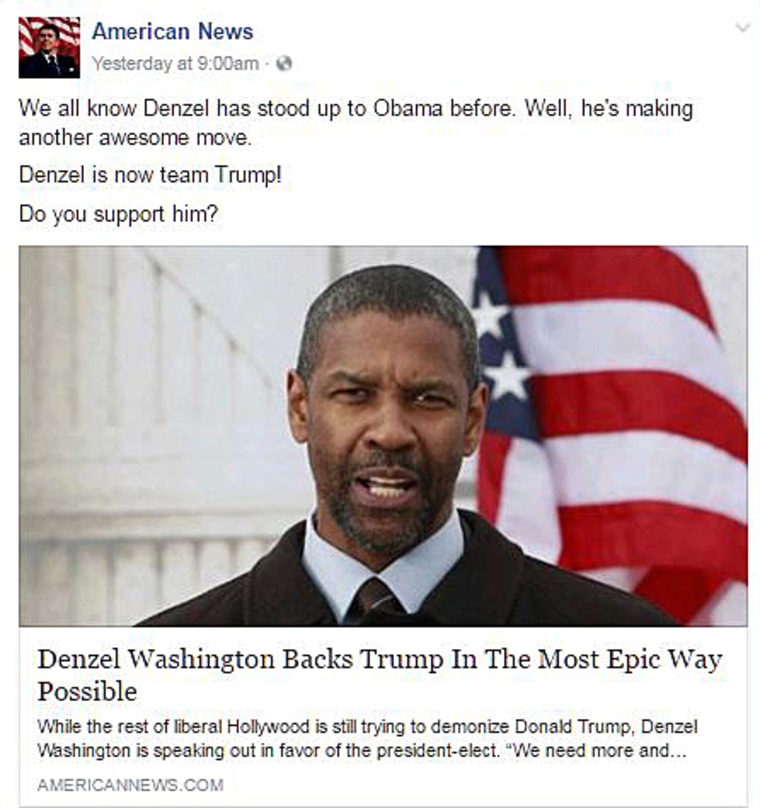 Some register a domain name similar to a legitimate news outlet but add a different suffix, hoping readers won't notice and will think it's a reputable news source.
"What has happened with Facebook is they have reduced the exposure of the brand, who wrote the article," Teixeira said. "An article is one in a million. Giving back a little prominence [to major news outlets] is one way to reduce this issue."
Although Facebook has always had a policy banning misleading advertisements, the social network made it clearer this week by specifically stating that fake news sites don't meet its criteria for publishers.
Related: It Won't Be Easy To Fix Facebook's Fake News Problem
"In accordance with the Audience Network Policy, we do not integrate or display ads in apps or sites containing content that is illegal, misleading or deceptive, which includes fake news," a Facebook representative told NBC News. "While implied, we have updated the policy to explicitly clarify that this applies to fake news. Our team will continue to closely vet all prospective publishers and monitor existing ones to ensure compliance."
While Facebook has felt the most heat for the fake news issue, Google is also working on a policy update to ensure its advertising network doesn't serve ads on fake news sites.
"Moving forward, we will restrict ad serving on pages that misrepresent, misstate, or conceal information about the publisher, the publisher's content, or the primary purpose of the web property," a Google representative told NBC News.
Facebook Under Fire
Mark Zuckerberg has publicly addressed the fake news issue and its possible influence on the election twice over the past week.
In a Facebook post on Sunday, CEO Mark Zuckerberg reiterated that although News Feed isn't perfect, it would be "pretty crazy" to say it swayed the election.
Related: What Does Zuckerberg Say About Claims Facebook Influenced the Election?
With less than 1 percent of stories being deemed "hoaxes," and only a portion of those political, Zuckerberg said it was "extremely unlikely hoaxes changed the outcome of this election in one direction or the other."
"We have already launched work enabling our community to flag hoaxes and fake news, and there is more we can do here. We have made progress, and we will continue to work on this to improve further," Zuckerberg wrote.