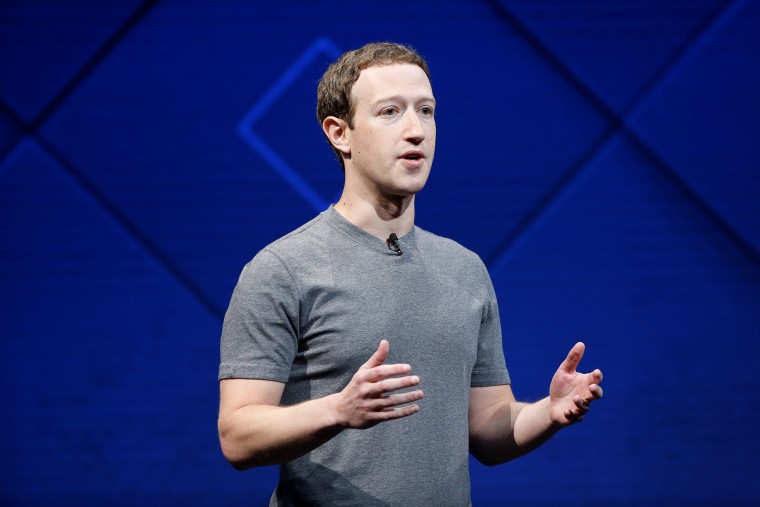 Weeks after he laid out his vision for Facebook's "Act Two," in augmented reality, Wall Street is finally getting their chance to grill Mark Zuckerberg.
"We had a good start to 2017," Zuckerberg said in a statement with Wednesday's earnings release. "We're continuing to build tools to support a strong global community."
The social media platform makes most of its money by connecting advertisers to its massive user base. It earned $7.86 billion in advertising revenue, up 51 percent from a year ago, and higher than the $7.68 billion expected by a StreetAccount estimate.
But accusations of promoting fake news and extreme videos have weighed on the company.
Zuckerberg vowed on Wednesday ahead of earnings to hire thousands of workers over the next year to monitor sensitive content, after gruesome and violent acts have made headlines after being streamed on Facebook Live.
Costs rose 40 percent to about $4.71 billion, up from just $3.37 billion a year ago, as headcount ballooned 38 percent from a year ago.
Facebook also has some prominent new competition from a year ago: Snap, which went public this spring. The company has unleashed a string of rival tools to compete with Snap's ad dollars.
But new research released on Tuesday by App Annie shows that many Snap users — 35 percent — cannot be reached on Facebook on any given day. The figures are even higher —46 percent and 58 percent, respectively — for Facebook's Instagram and Messenger.
Still, more Facebook users are accessing the site on mobile than last year. Eighty five percent of ad revenue for the first quarter was mobile, up from 82 percent a year ago, Facebook said.
Then there's Oculus, Facebook's virtual reality company that has shuffled its key workers amid scandals. Founder Palmer Luckey has left the company.
It's also been a year since Facebook unveiled an unusual new share structure, which would potentially allow Facebook CEO Mark Zuckerberg to sell some of his shares while still maintaining control of the company.