Facebook on Wednesday unveiled a series of ambitious research projects designed to help humans communicate using new and startling technologies.
The development efforts include systems that will allow people to type using their thoughts — or hear through their skin.
Driven by the company's year-old hardware group, known as Building 8, the projects are among Facebook's most advanced efforts yet to realize its mission of connecting the human race.
"What if you could type directly from your brain? It's closer than you think," said Regina Dugan, the head of Building 8 research, who unveiled the projects during a speech to the company's annual developer conference in San Jose, CA. Dugan joined Facebook in 2016 from Google, where she led a similar group working on advanced projects; prior to that she was a director of DARPA, a U.S. Defense Department group with a similar mission.
The company already has 60 engineers working on the systems, including what Dugan called "a brain mouse," but is just getting started.
Related: Zuckerberg Makes First Public Comments in Cleveland Murder Case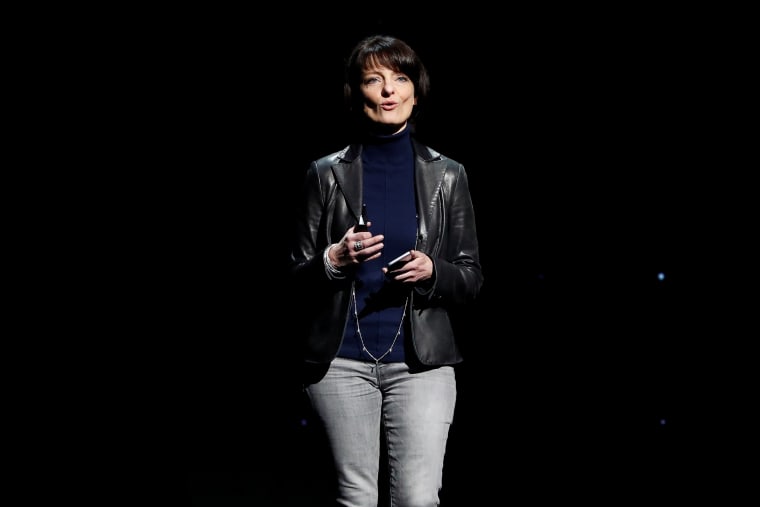 Such a product could allow the deaf and blind to communicate more easily — or allow everyone else "to type five times faster than you can on a smartphone," according to Dugan.
The efforts take advantage of the immense computing power of the human brain, which can stream 40 high-definition movies at any moment, Dugan said.
At the same time, these efforts raise hard questions related to patient privacy, as any brain-to-text system will essentially read a person's unspoken thoughts.
On the Internet, many reacted with alarm, as any hardware could blur the definition between human and machine.
Dugan acknowledged some of these issues in her talk, which was laced with terms more akin to a science fiction movie or a conversation among physicists.
Related: Let Robots Teach Our Kids? Here's Why That Isn't Such a Bad Idea
At one point, she noted that her teams were using optical imaging to advance the technology because the only alternative right now would be to implant hardware in people's brains.
"Optical imaging is a good place to start," she said wryly, before adding that part of the research required "filtering for quasi-ballistic photons."
Still, the end products produced by Dugan and her Building 8 teams could greatly enhance the ability of the disabled to see and hear.
They also play into the vision of CEO Mark Zuckerberg to increase the scope of the social network beyond its 1.8 billion users.
"If we fail, it's going to suck," Dugan said.