The line between fact and fiction on Facebook can sometimes be a bit blurry thanks to a slew of fake news or biased sites that can sometimes make it hard to suss out the real story.
Facebook is now trying to help its 1.86 billion users cut through the clutter by adding a "disputed news" flag to stories that have been debunked by third party groups.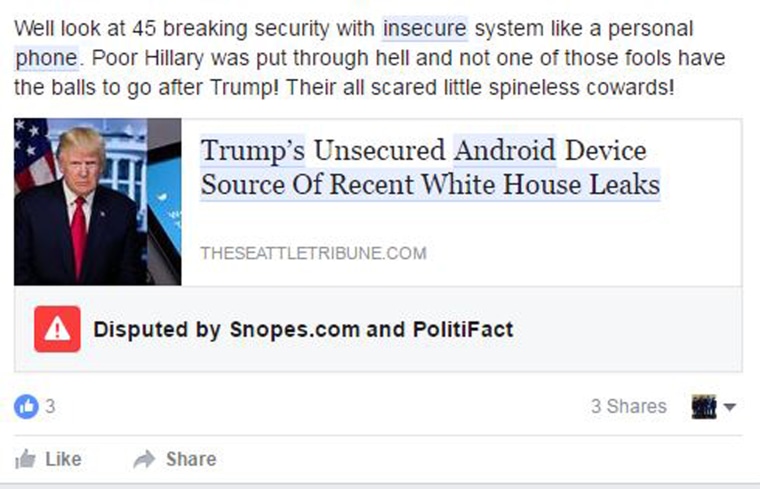 While the tag was announced in December, it seems to only now be more widely making the rounds as Facebook continues to roll it out in the United States.
Related: Facebook Is Putting the Fake News Fight in Your Hands
The disputed news flag was introduced a few months ago, along with a suite of new tools that allow users to flag anything they consider "disputed."
After a story is marked, a group of Facebook researchers will initially have the responsibility of sifting through flagged stories and determining which ones to send to the fact-checking organizations, which include Snopes, Politifact, and Factcheck.org.
If it's determined to be fake, the story will still remain on Facebook, but it will be flagged as disputed and include a link explaining why.
These stories can still be shared, but you'll be warned before you do and they'll be more likely to appear lower in News Feed, according to Facebook.