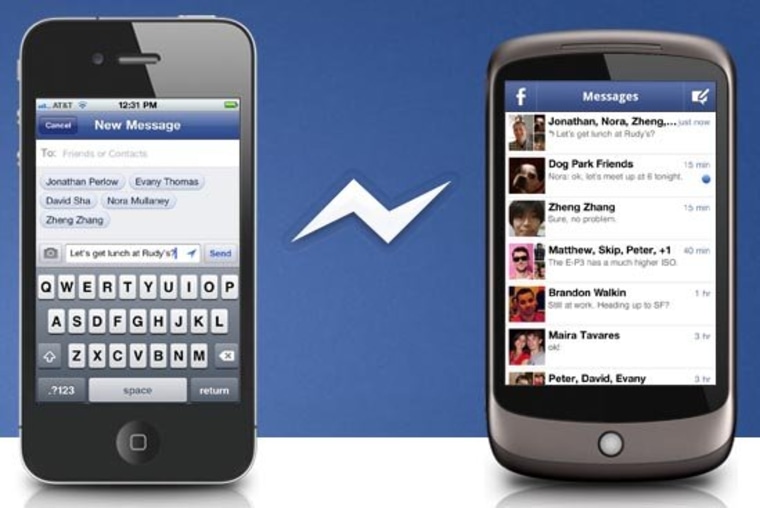 Facebook Tuesday introduced a mobile app that lets Android and iPhone users send instant messages to individuals and to groups. It's called Facebook Messenger.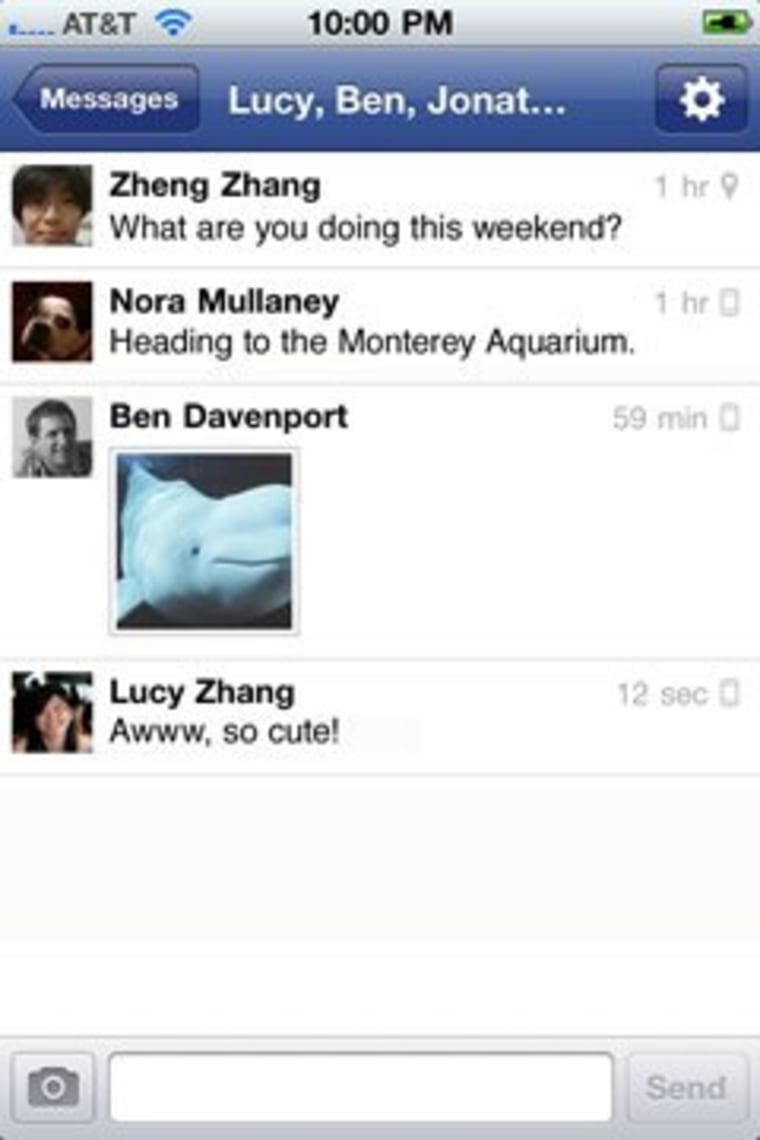 Messenger "is a separate app, so it only takes one click to get to your messages or send a new one," said Facebook engineer Lucy Zhang on the social networking site's blog. "Messages are delivered through notifications and texts, so your friends are more likely to get them right away."
The program, she said, can be used "to reach all of your friends — whether they're on Facebook or in your phone contacts. All you have to do is type the person's name."
The app is free, available for the iPhone through the App Store, and for Android via the Android Market. There's also more info about Messenger on Facebook's Help Page.
"More and more of us rely on our phones to send and receive messages. But it isn't always easy to know the best way to reach someone on their phone," Zhang wrote. "Should you send an email or text? Which will they check first? Did they even get your last message?
"We think messaging should be easier than that. You should be able to write a message, click 'Send' and know that you will reach the person right away."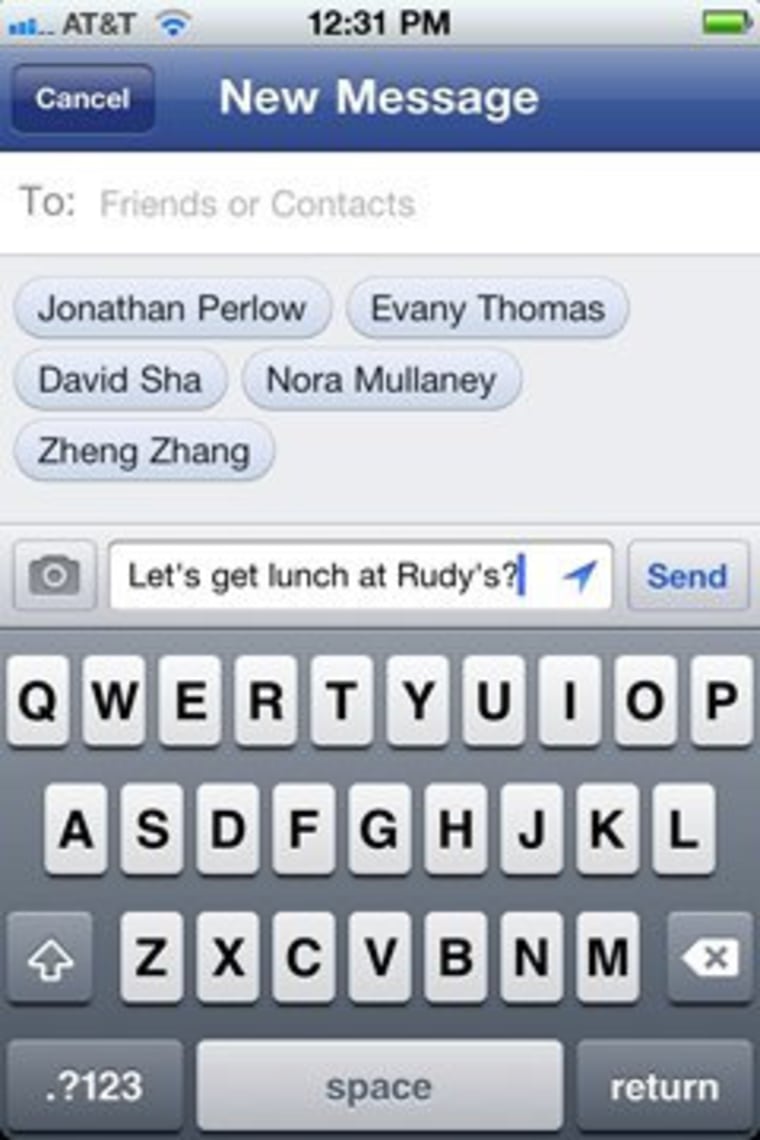 Zhang should know. She was a co-founder of Beluga, the group messaging startup that Facebook bought last spring that is the basis for Messenger.
On Facebook's blog, she says:
The Messenger app is an extension of Facebook messages, so all your conversations are in one place, including your texts, chats, emails and messages. Whether you're on your phone or on the web, you can see the full history of all your messages. When you're on the go, coordinating a bunch of people can be tricky, especially if plans change at the last minute. With Messenger, you can quickly start a group conversation and message everyone at once. If you choose to add your location, the people you're messaging with can easily find each other on the map. You can also attach photos, so everyone else can see and comment on what you're looking at.
You also can still message friends who aren't using Messenger; those messages will show up as texts on their phones, Facebook says.
Another nice feature: You can name and choose a picture for your group conversations, and that's definitely welcome — it's something you'll probably need as you start to add more and more groups to your Messenger menagerie.
Related stories:
Check out Technolog, Gadgetbox, Digital Life and In-Game on Facebook, and on Twitter, follow Suzanne Choney.