In "Saturday Night Live" cast member Andy Samberg's quasi-humorous opening to the Facebook F8 developer keynote, the fake Mark Zuckerberg introduced two fake features. (Watch it in full above.)
The first is "I'm Not Really Friends With These People," and its a section for all of those people you really don't like but feel obligated to friend.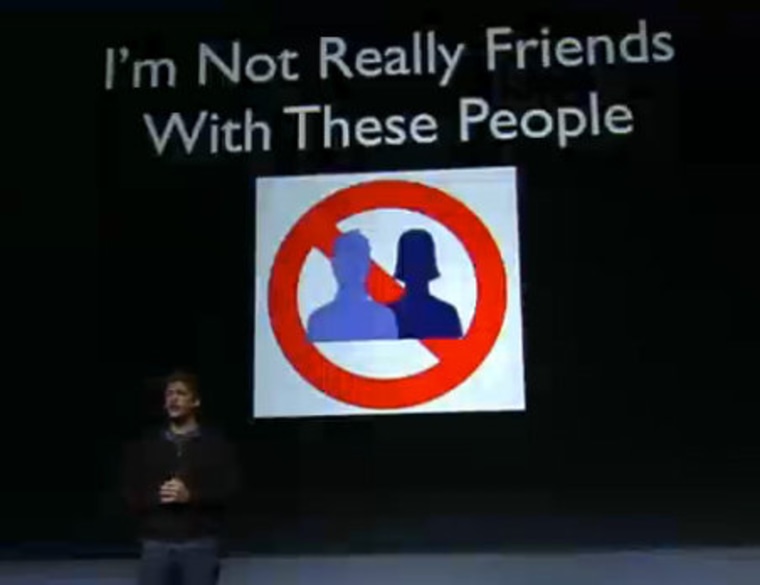 Then there's the "Slow-Poke," a poke that moves so slow, you can take it back if you, say, give the poke command while under the influence.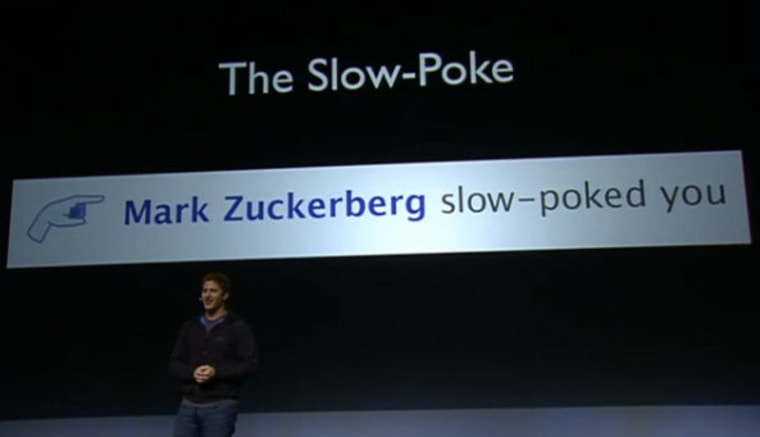 Now that we have a video embedded above, feel free to share your own feelings about how funny (or not) it was. If you're on the fence, have a look at these awkward shots of the two 'Bergs.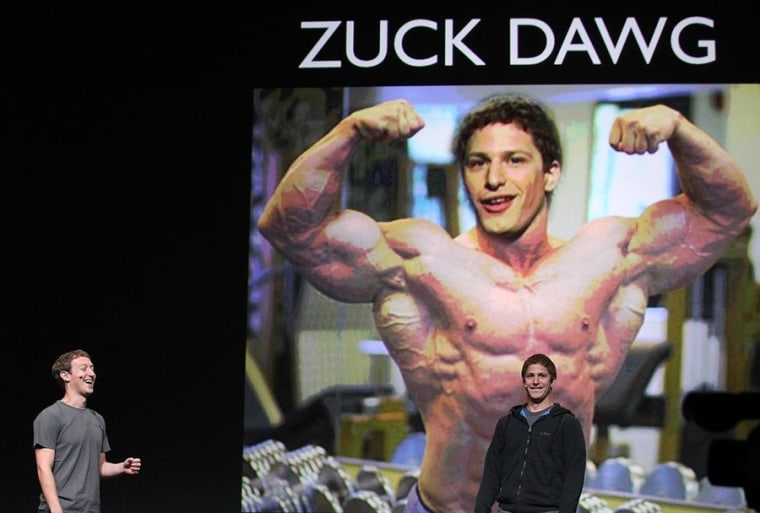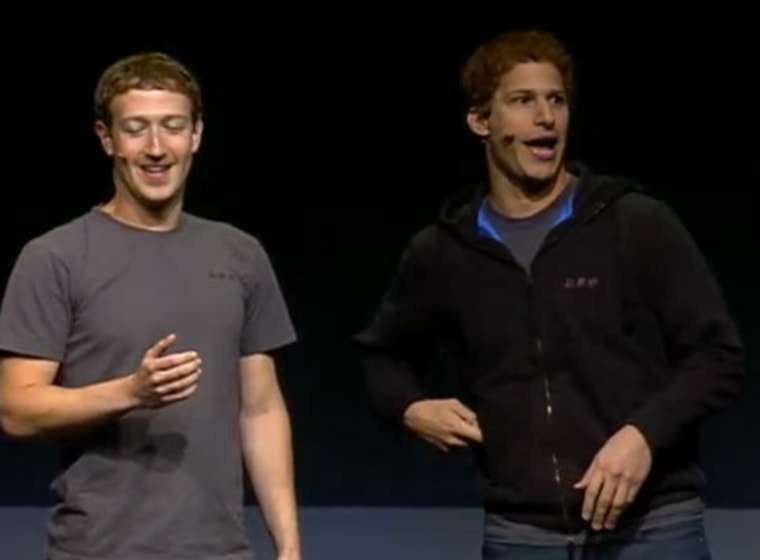 More on Facebook's news: