The Consumer Product Safety Commission announced a recall of 1 million Samsung Galaxy Note 7 smartphones Thursday, calling the devices "serious fire and burn hazards."
The official recall comes after nearly a month of turmoil for Samsung's new flagship device, which has been blamed for at least 92 incidents in the United States, according to a CPSC recall notice. Among those incidents were 26 reports of burns and 55 reports of property damage caused by fires in cars and a garage, the CPSC said.
The Federal Aviation Administration issued a warning last week "strongly" advising passengers not to turn on or charge their Note 7s while on board an aircraft and to also not stow them in checked baggage.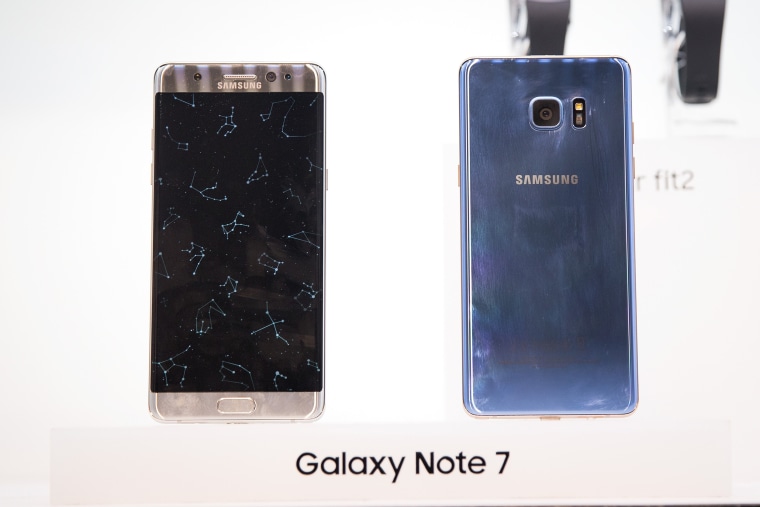 "Consumers should immediately stop using and power down the recalled Galaxy Note7 devices purchased before September 15, 2016," the CPSC advised Thursday.
Note 7 owners can see whether their device is part of the recall by entering their phone's serial number on Samsung's website.
Samsung said September 2 that it was recalling all 2.5 million Note 7s worldwide and would replace them free. The four major U.S. carriers — Verizon, T-Mobile, AT&T and Sprint — immediately stopped selling Note 7s and said customers can visit one of their retail locations to return or exchange them and any accessories they may have bought to go with them.
But the carriers aren't the only places selling the phones, and without a formal government recall, many U.S. Note 7 owners were stuck on hold because there was no legal obligation to go along.
Related: Everything We Know About Samsung's Too-Hot-to-Handle Phone
The Galaxy Note 7 launched Aug. 19 in markets including the United States, with the company touting its iris security scanner as one of its standout features.
Retailing in the United States at about $850 per phone, the recall is a huge setback for the world's largest smartphone maker. The recall comes one day before the release of Apple's iPhone 7.