Disgruntled customers have dialed up what's believed to be the first U.S. class-action lawsuit over Samsung exploding Galaxy Note 7 smartphones, according to federal court records.
The suit (PDF), filed Friday in U.S. District Court in Newark, N.J., and made public Tuesday, accuses Samsung Electronics America of fraud and breach of warranty and good faith.
The suit — whose class-action status must still be approved by a judge before it can proceed — doesn't seek any damages over Note 7s that actually caught fire.
Instead, it seeks unspecified damages over what it alleges was Samsung's mistreatment of its customers because they had to keep paying on their contracts during the weeks after Samsung recalled the phones but before replacements were made widely available.
Samsung told NBC News on Tuesday: "We don't comment on pending litigation." A representative of McCuneWright, the law firm representing the plaintiffs, wasn't immediately available for comment.
Related: How Do Samsung Galaxy Note 7 Phone Batteries Explode?
After Samsung stopped selling the phones in early September, "consumers discontinued using their Note7s only to find out that Samsung did not have replacement smartphones available," according to the suit, whose three named plaintiffs are from Nevada, Pennsylvania and California.
"Instead, Samsung informed consumers that they would have to wait several days, and even weeks in many cases, before receiving a replacement smartphone," it alleges. Meanwhile, "consumers continued to incur monthly device and plan charges from their cellular carriers for phones they could not safely use"
Related: Everything We Know About Samsung's Too-Hot-to-Handle Phone
As a result, it alleges, Note 7 buyers "incurred millions of dollars in fees" even as they were left without a safe phone to use.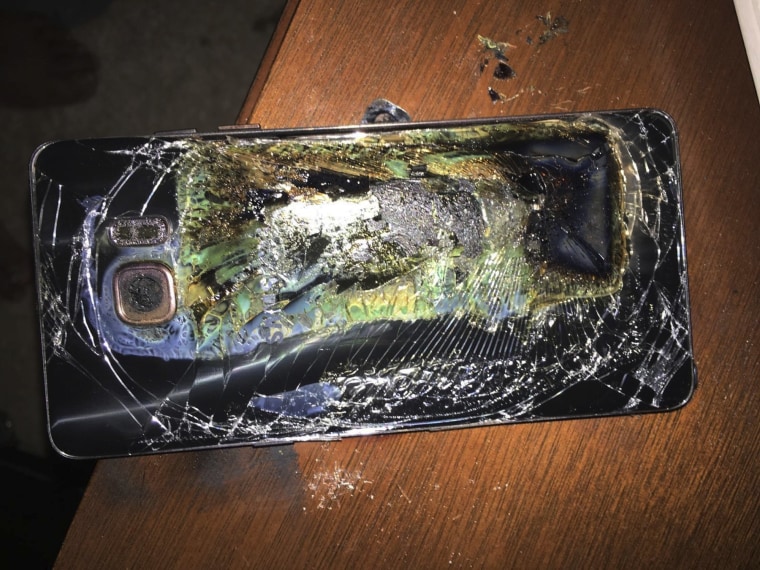 Samsung said this week that it expects to post a loss of more than $3 billion for the six months ending in March because of the worldwide halt in production and sales of the Note 7.