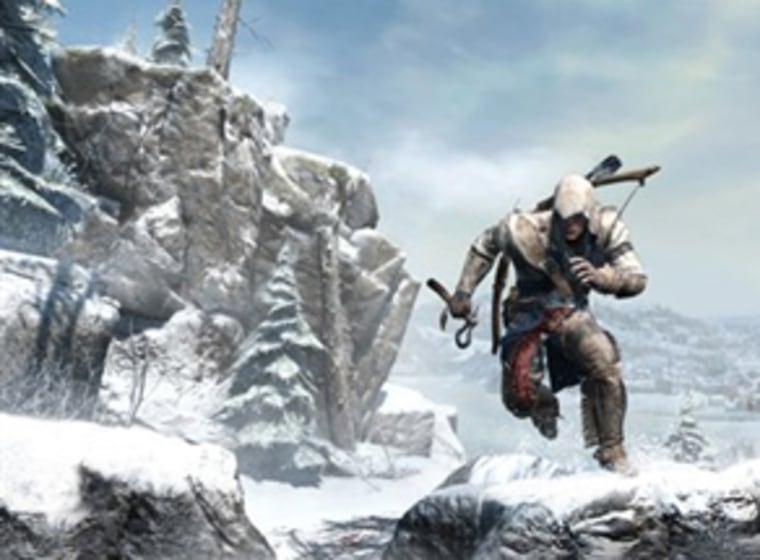 The next installment of "Assassin's Creed" may take a trip further back in time.

The upcoming "Assassin's Creed III" trades the stealthy historical series' previous settings of the Crusades and the Renaissance for the American Revolution, but there's no guarantee future installments will be set after Independence Day.

"I don't think we'll necessarily always go forward, or we're dooming ourselves to run out of history," the game's creative director, Alex Hutchinson, told fans at a Comic-Con panel Thursday in San Diego.

During the presentation, developers from Ubisoft Entertainment demonstrated some time-bending "Assassin's Creed III" gameplay set in an early rendition of Boston. The scenes featured Native American protagonist Connor ascending brick buildings, slipping past redcoats and bashing Scottish brawlers.

Hutchinson told the crowd — many of whom were dressed as hooded protagonists Altair and Ezio — that the developers originally planned for players to be able to scalp enemies as half-Mohawk, half-English assassin Connor, but that feature was later removed.

"When we dug into it deeper, we found it really horrifying," Hutchinson said.

"Assassin's Creed III" is set for release Oct. 30.