Ubisoft's next-gen title "Watch Dogs," the hack-and-shoot gameplay which wowed audiences at the Electronic Entertainment Expo in Los Angeles both last year and this year, is the poster child for next-generation gaming. But underneath the flashy exterior, the gameplay is strikingly familiar.
In an extended backstage demo at the Ubisoft booth, NBC News got a look at some of the more truly open-world gameplay the title offers. Monday's presentations showed how a scripted mission would play out, but behind closed doors the developers were eager to demonstrate their expansive virtual version of Chicago and all the adventures that await curious players.
Advancement in the game seems to rely heavily on capturing facilities owned by the authorities, giving the player access to nearby missions and side quests. This "expand and conquer" gameplay will be instantly recognizable to fans of Ubisoft's hit franchises "Far Cry" and "Assassin's Creed."
The on-the-ground action is more "Splinter Cell," and stealth action junkies will feel at home rolling between cover, hacking cameras and disabling guards. Our demonstrator opted for a more gung-ho approach and was nearly gunned down, so while you can wield an assault rifle, you're far from a one-man army.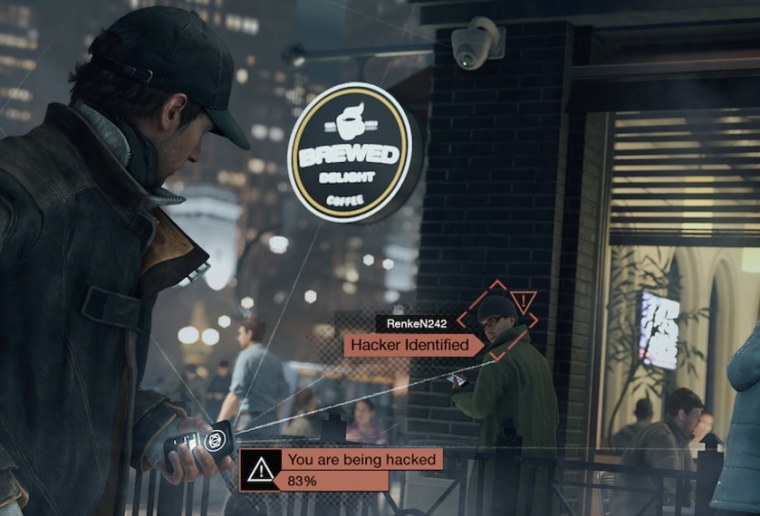 Lastly, a drop-in multiplayer, where another hacker invades your game and you have to duel it out or scare them off, is reminiscent of cult hit "Dark Souls." Harrying your friends (or strangers) and always being vulnerable to a sneak attack adds tension and a collaborative aspect to the game.
Add in a "morality meter" a la "Mass Effect" that goes up and down according to your actions and affects your reception in the world, and the recipe is complete.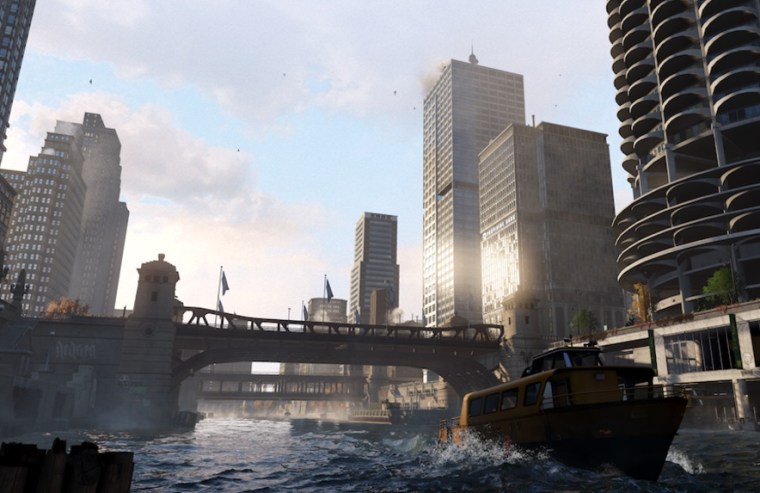 The sum effect is that "Watch Dogs" is less a total revolution than simply a highly advanced amalgam of today's most successful gameplay elements — not that that's a bad thing. It looked like a blast to play and Ubisoft's team has done an incredible job recreating a near-future Chicago.
It may not break ground on a new genre, but "Watch Dogs" still looks like it will set the bar for next-gen open worlds. That it's a launch title (and will be available in November for PlayStation 4, Xbox One and PCs) is just icing on the cake.
Devin Coldewey is a contributing writer for NBC News Digital. His personal website is coldewey.cc.