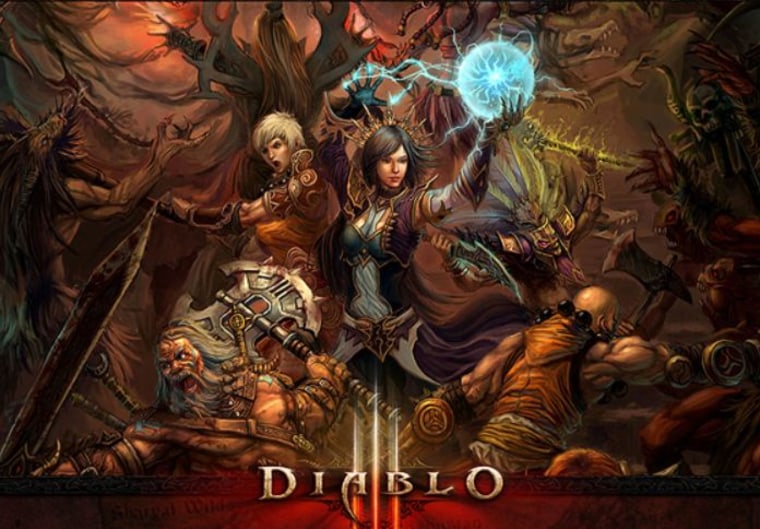 First "Diablo III" was plagued by server issues that prevented thousands of excited gamers from playing the game they'd waited more than a decade for. And now it seems the highly anticipated hack-n-slash game is being plagued by another problem -- thieves.
Over the past few days, "Diablo III" players have been filling Blizzard's Battle.net forums with complaints about gold and loot that mysteriously went missing from their stockpiles.
"All items in my chest and inventory of my characters have disappeared, also 70,000 gold disappeared. Please help me," wrote a European player going by the name Jony. 
"I had a heap of gems, rares and over 300k gold in my stash and now its all gone," wrote an American player by the name Gorguzz.

"Yep just happened to me as well lost 130k." added a player using the name ProTown.
Blizzard, the game's publisher, has now issued an official response to player complaints saying that these kind of account compromises are not unusual during a big game launch.
"Historically, the release of a new game -- such as a World of Warcraft expansion -- will result in an increase in reports of individual account compromises, and that's exactly what we're seeing now with Diablo III. We know how frustrating it can be to become the victim of account theft, and as always, we're dedicated to doing everything we can to help our players keep their Battle.net accounts safe -- and we appreciate everyone who's doing their part to help protect their accounts as well.
Blizzard's message goes on to refer players to its security website for ways in which they can keep their accounts safe, and encourages them to be sure to use the authenticator tools available to help keep accounts secure. Meanwhile, Blizzard officials are trying to assist players by rolling back their games to an earlier state to help restore some of the losses.    
But Blizzard's response seems to have done little to calm angry gamers who have lost hard-earned virtual goods and valuable playtime.
"To me, your post is just so much hot air," wrote a player going by the name Mambazo. "You didn't tell us what happened or how long it will be until it is fixed. We need answers to these questions. We paid a premium price for this game and without sounding like a spoiled brat, I'd like to point out that it isn't good business to act like you're doing US a favor by letting us play your game."
So what is behind the problem?
"With all the evidence we've gathered, I think it's safe to say the event was a very well coordinated attack by hackers," opined a player by the name of Varcharten. "Unless, by pure coincidence, a bug has just appeared, at the same time."

Not so, says Blizzard. A new message posted to the forum by community manager Micah Whipple had this to say:
We've been taking the situation extremely seriously from the start, and have done everything possible to verify how and in what circumstances these compromises are occurring. Despite the claims and theories being made, we have yet to find any situations in which a person's account was not compromised through traditional means of someone else logging into their account through the use of their password. While the authenticator isn't a 100% guarantee of account security, we have yet to investigate a compromise report in which an authenticator was attached beforehand.
So Diablo fans, what do you think? Has your account been compromised? Has Blizzard responded appropriately?
Winda Benedetti writes about games for msnbc.com. You can follow her tweets about games and other things here on Twitter or join her in the stream here on Google+. And for more video game news and reviews be sure to check out the In-Game Facebook page right here.