Lots of folks are making best-of-2011 lists, and Nielsen's no exception. The research firm says that Google was the "most visited U.S. Web brand," Facebook "held its lead among social networks and blogs," and Apple was the "top smartphone manufacturer," while Android was the "leading" smartphone operating system.
Google may have been the most visited Web brand in the country, but its social networking site, Google+, ranked down below MySpace, the battered veteran of such sites, which has been decimated largely by those who left for Facebook-land. (There's hope for Google+ though: Some may being leaving Facebook-land for Google's social network if some new projections are right.)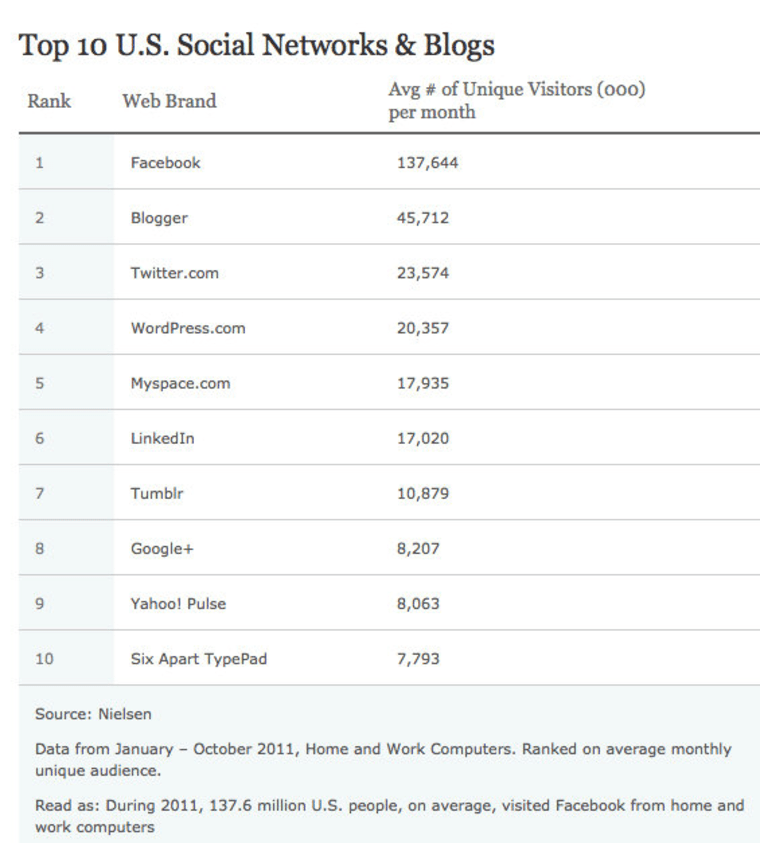 Still, we all know Facebook isn't going away. In addition to being the No. 1 social networking site, Facebook came in only second to Google as the most visited U.S. Web brand, according to Nielsen: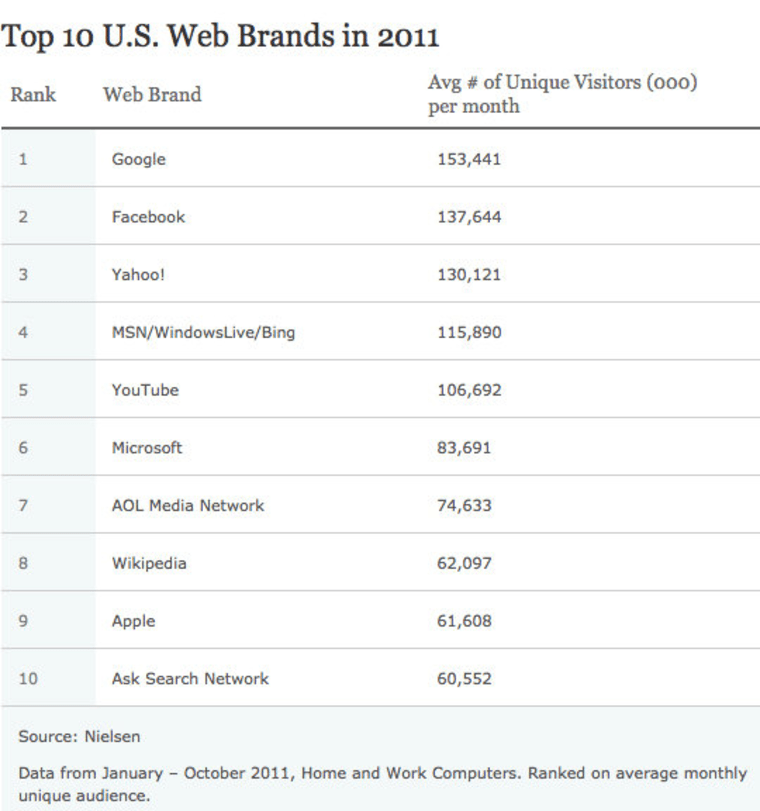 Facebook also did very well in video; it was the third most-visited site, after YouTube (owned by Google) and music-video site VEVO: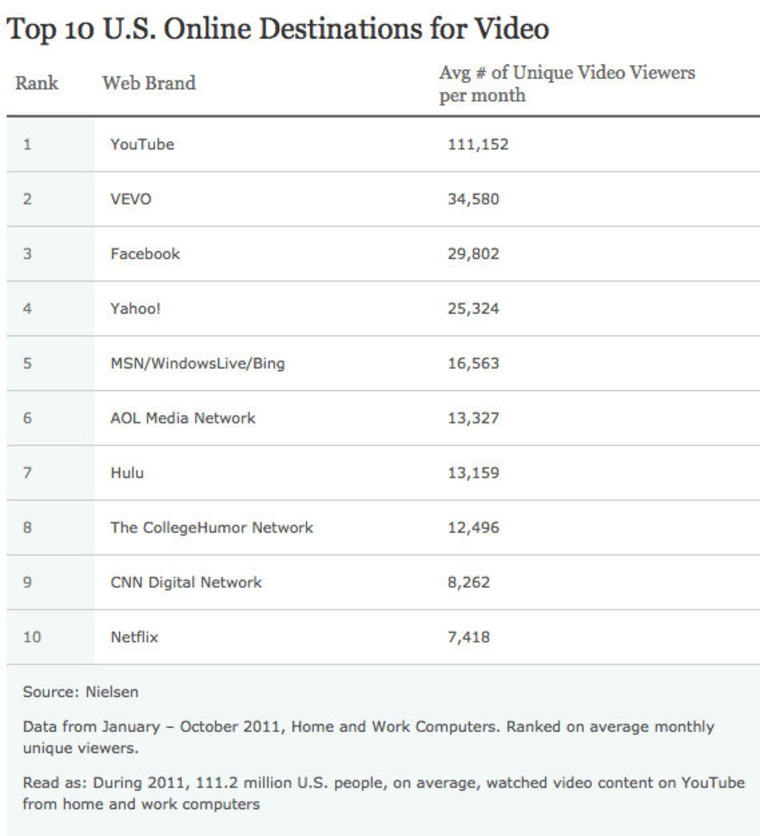 Apple has held the No. 1 spot as top smartphone manufacturer in the United States since earlier this year, according to Nielsen. HTC, maker of mainly Android (but also Windows) phones is second; Research In Motion is third; and Samsung and Motorola are fourth and fifth, respectively: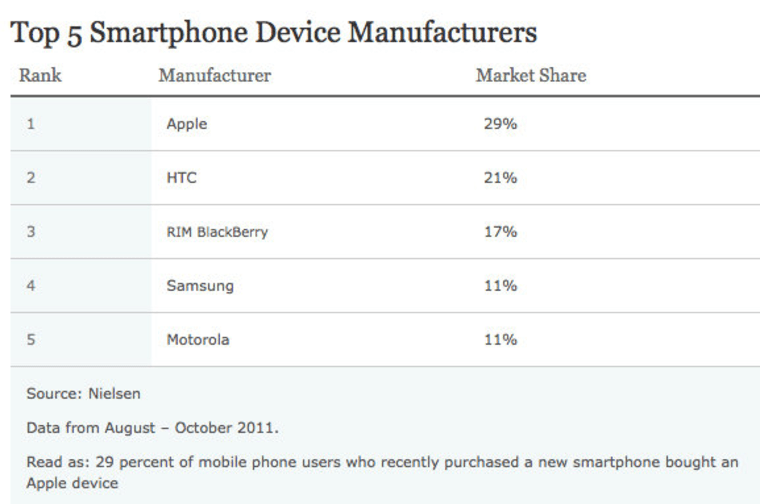 With Android's continuing surge, next year could bring different results, and Google, the company behind Android, might be heading up all of Nielsen's lists.
Related stories:
Check out Technolog, Gadgetbox, Digital Life and In-Game on Facebook, and on Twitter, follow Suzanne Choney.