Google is launching a campaign called "Legalize Love," which will fight homophobia and lobby against legal oppression of homosexuals all over the globe.

Some details of the program were outlined by Google's Mark Palmer-Edgecumbe at the Global LGBT Workplace Summit in London on Saturday, reports Dot429 Magazine's Anna Peirano.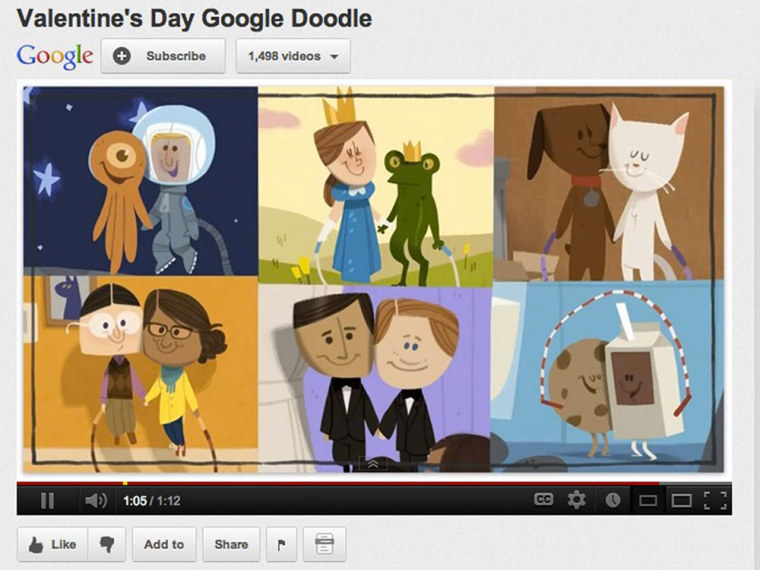 "We want our employees who are gay or lesbian or transgender to have the same experience outside the office as they do in the office. It is obviously a very ambitious piece of work," Peirano quotes Palmer-Edgecumbe as saying.

Legalize Love is initially launching in Singapore and Poland, though Google is said to have plans to expand it to "every country where the company has an office."

According to a post on the official Google blog in late June, the search giant will be partnering with various organizations in order to identify ways to both "decriminalize homosexuality" and "eliminate homophobia." 

A Google spokesperson told msnbc.com that the Legalize Love campaign is a way to "promote safer conditions for gay and lesbian people inside and outside the office in countries with anti-gay laws on the books."

Google already has a history of showing support for the LGBT community, both inside and outside of the company, of course. 
The search engine giant offers employees in same-sex relationships additional pay in order to cover costs heterosexual couples do not incur when acquiring health care coverage, hosted seminars such as "Activism in the Internet Age" and "Queer Careers," and sponsored celebrations such as Singapore's "Pink Dot." Additionally, many gay Google employees — affectionately referred to as "Gayglers" — and their friends and families participate in Pride events around the world each year. 
During Gay and Lesbian Pride Month, Google gave a nod to the LGBT community by adding a small rainbow to its search box on certain queries. And prior to that, on Valentine's Day, the company included same-sex couples in an animated video.

As Ernst & Young's Harry Gaskell — who also spoke at the Global LGBT Workplace Summit in London — explained, according to Peirano, all these actions are incredibly significant:

If you are trying to change something - governments can exert diplomatic power, NGOs [non-governmental organizations] can martial facts and arguments — but corporations martial economic power. That is something even the most passive of countries will listen to.
Want more tech news, silly puns, or amusing links? You'll get plenty of all three if you keep up with Rosa Golijan, the writer of this post, by following her on Twitter, subscribing to her Facebook posts, or circling her on Google+.