We use Google for pretty much everything — from deep philosophical questions to settling debates and finding the perfect chocolate chip cookie recipe.
Get ready to add another use to that list: Finding a job.
At Google I/O, the company's annual developer conference, CEO Sundar Pichai showed off a powerful new job finding tool that is as easy as making a quick Google search.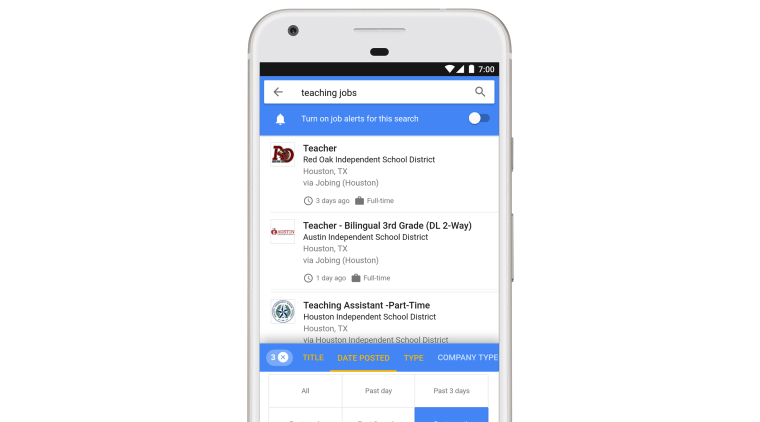 Google for Jobs will span industries. When you enter a query for something such as "teaching jobs," the search engine will know you're looking for a new job and will serve you results right away.
It will also let you sort a number of ways, including title and posting date. Google is also planning to add a filter for commute times to help you decide whether an open position is really worth spending an hour in traffic.
Related: Google I/O: What's in Store for the Future of Your Photos
While the new tool looks remarkably easy to use, the hard part, of course, will be getting the interview and an offer.
Google said it is partnering with some big names, including LinkedIn, Monster, CareerBuilder, Glassdoor, and Facebook.
The tech giant showed its interest in career matching last year when it released its Jobs API — a framework that has been used by FedEx and Johnson & Johnson to help job seekers find positions that are the best fit.
The tool has led to an 18 percent increase in applicants, according to Google, supporting the idea that people are easily finding what they're looking for.