Yes, it really is all about you.
Every year at Google I/O, the annual developer conference in California, the company's executives share their vision and plan for how new tech will seep into our lives over the next year.
That includes taking complex topics like machine learning and computer vision and sharing how those advances will impact tasks as mundane as snapping smartphone photos.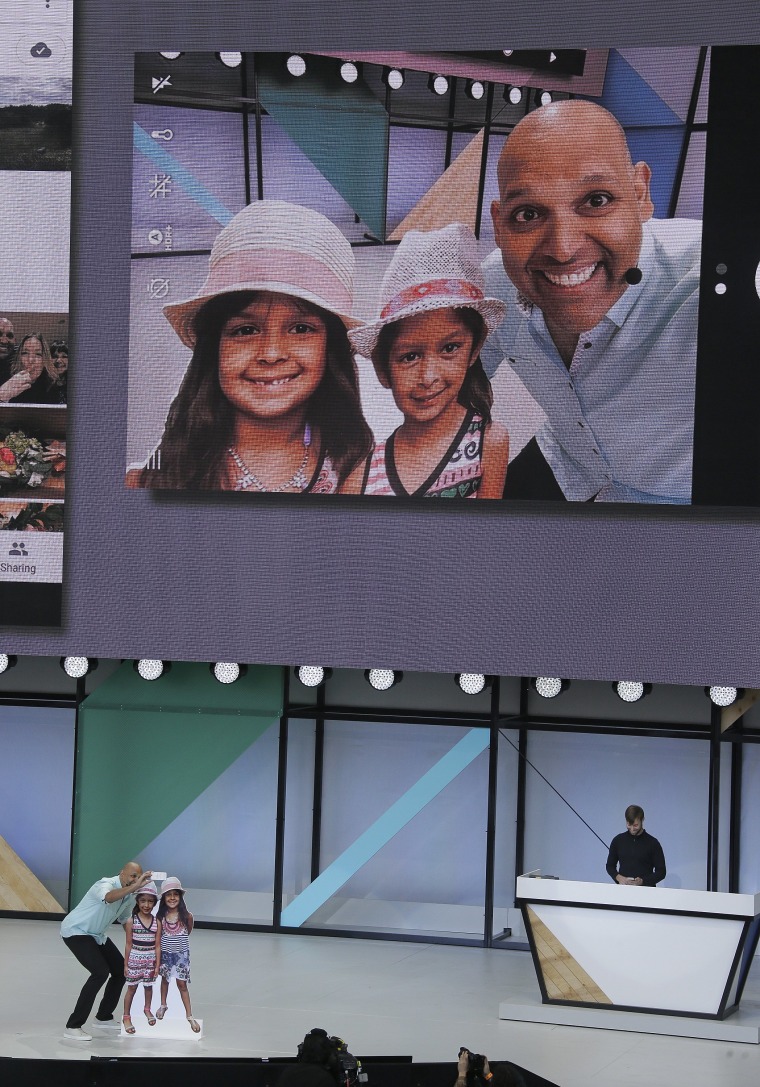 Related: Voice and Vision Steal the Show at Google's Annual Developer Conference
"What we need to continue to do is understand users and their behaviors and then have the product adapt to what the individual wants," Anil Sabharwal, vice president of Google Photos, told NBC News. "I think that personalization will continue to improve and we will be able to do some amazing things."
Google Photos was launched in 2015 as a single home for all of your photos across devices. Sabharwal said it now has 500 million users — and Google wants to now focus on adding more utility.
The app already learns the people in your photos and helps to organize meaningful moments, but it's now adding another feature: suggested sharing.
Basically, Google's artificial intelligence is so smart now that it knows who you may want to share your photos with — even if that person isn't in the picture.
A "core component" of Google Photos has been "using our machine learning to help identify the most important people in your life," Sabharwal said.
When he takes photos of his two daughters, Google Photos will know that he usually sends photos of the girls to his wife and will suggest he send them to her.
Google also announced at the conference it's launching shared libraries and photo books, creating a simple way to parse through the important moments in your life to create a sleek book that will be sent to you a few days later.
Personalization will continue to play a huge role moving forward for Google Photos.
"We can start to identify the moments in your life that are meaningful and make those a bigger part of your reminiscing experience. And we can start to pull out the other ones that are still important and you want to keep, and have them maybe in a different part," Sabharwal said. "That's where a lot of the smarts are going to come."