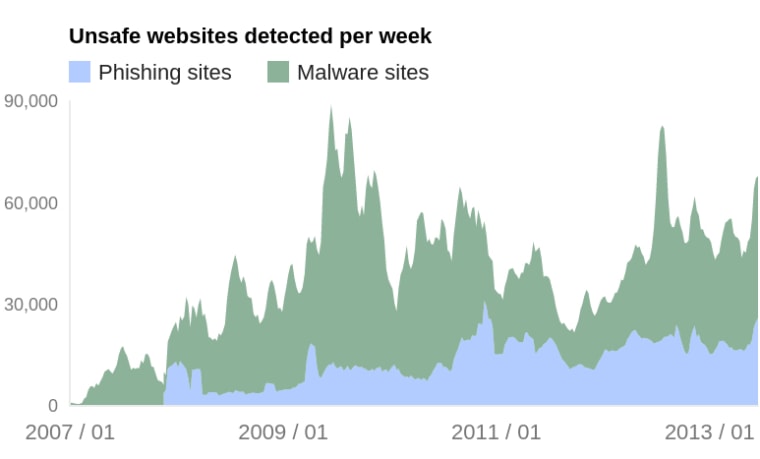 Many of us know to stay away from unfamiliar websites — with links to them sometimes sent by a stranger via email or posted on social media sites like Facebook — to avoid malware. But in a new report, Google says familiar, legitimate sites that have been compromised by hacks pose a threat too, especially if there's any kind of delay checking for malware by even the most vigilant of webmasters.
The information was shared by the search giant in a new worldwide transparency report about Safe Browsing, which found that 2 percent of the 14.2 million websites based in the U.S. that were scanned by Google were hosting malware. That compares to 8 percent of the sites scanned in Russia and the Ukraine; in places like Turkey and Italy, it was 11 percent.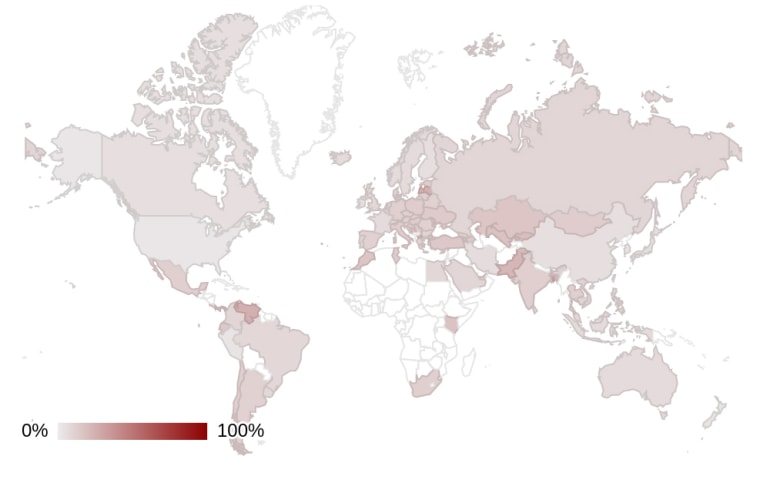 You can look at Google's map of malware hotspots as part of the report. The search giant said its Safe Browsing technology looks at "billions of URLs" daily, and is "currently flagging up to 10,000 sites a day."

Many of those are legitimate ones that have been compromised, Google says. "When we detect unsafe sites, we show warnings on Google Search and in Web browsers."
The unsafe sites may have malware, which can install malicious software on a user's computer that a hacker can use to obtain a user's personal information. Or the sites might be "phishing" for your personal information.
Phishing sites "pretend to be legitimate while trying to trick users into typing in their username and password or sharing other private information," Google said."Common examples are Web pages that impersonate legitimate bank websites or online stores."

The Safe Browsing section will be an ongoing part of Google's Transparency Report, said Google software engineer Lucas Ballard on a company blog.
"You can now learn how many people see Safe Browsing warnings each week, where malicious sites are hosted around the world, how quickly websites become reinfected after their owners clean malware from their sites, and other tidbits we've surfaced."
Check out Technology and TODAY Tech on Facebook, and on Twitter, follow Suzanne Choney.