Whether you're unaware that an earthquake warning has been issued for the area you're visiting later or whether you desperately need more information about the hurricane headed your way, Google Maps should be able to help. Why? Because the popular mapping service now incorporates emergency alerts from several public safety organizations.
According to a post on Google's LatLong blog, the Google Public Alerts platform was launched on Wednesday. It's "designed to bring you relevant emergency alerts when and where you're searching for them."
This means that searches for places with active public alerts will trigger a message which offers related information. (If you'd rather see all active alerts in one spot instead, you can do so on the main Google Public Alerts page.)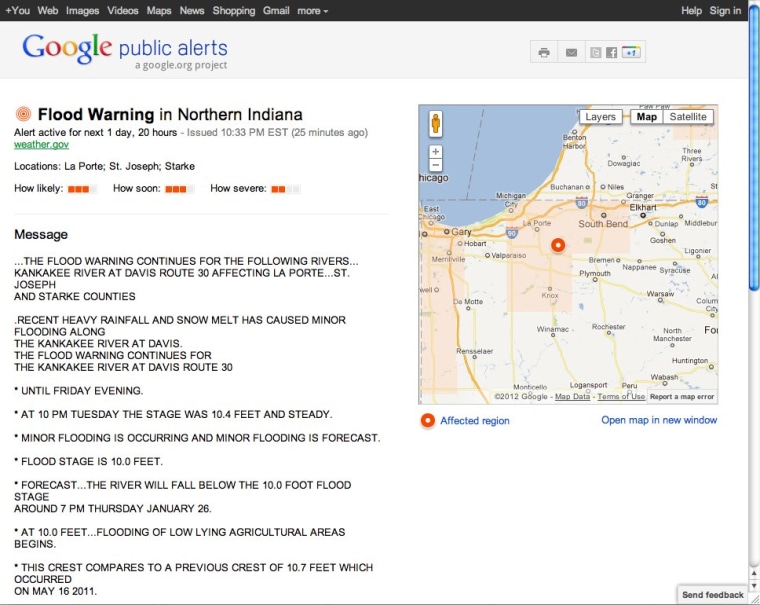 The information offered by Google Public Alerts will be initially be drawn from the US National Oceanic and Atmospheric Administration (NOAA), the National Weather Service, and the US Geological Survey (USGS), but Google intends to add data from other public safety organizations in the future.
Related stories:
Want more tech news, silly puns or amusing links? You'll get plenty of all three if you keep up with Rosa Golijan, the writer of this post, by following her on Twitter, subscribing to her Facebook posts, or circling her on Google+.