Valentine's Day! It comes but once a year, spiking sales of chocolate, Viagra and visits to divorce lawyers, and leaves in its wake a Google's worth of incrimination and regret. Here then is Buzzfeed's research and analysis of search engine results heralding the beginning of "rejection season."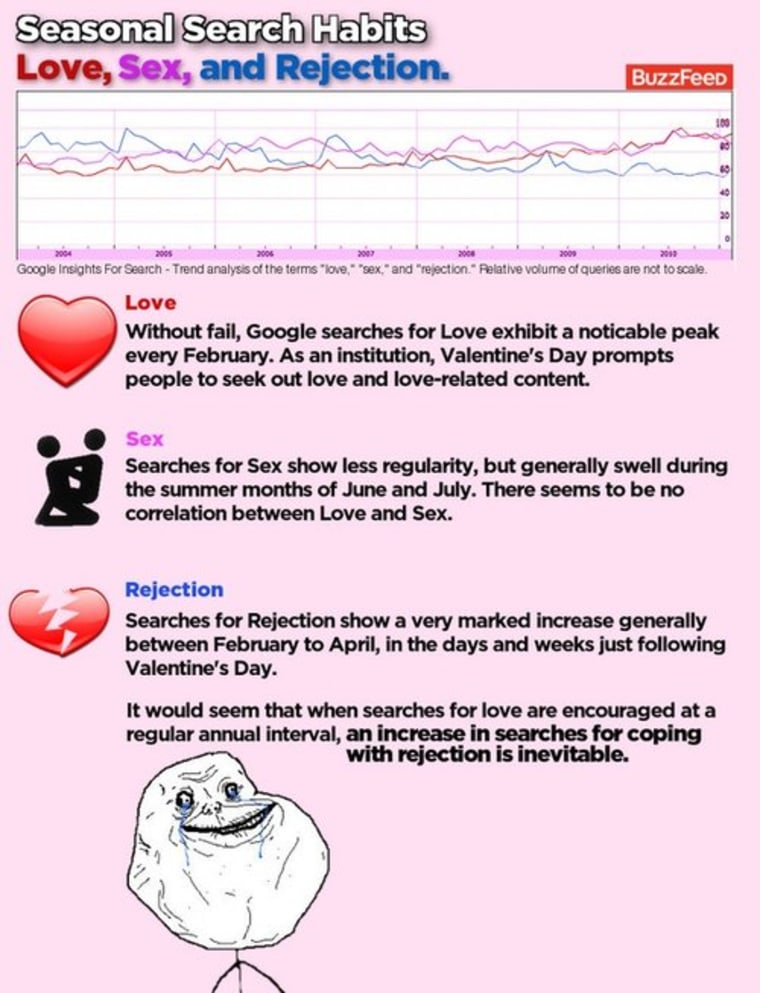 More stories on the annoying way we live now:
Helen A.S. Popkin looks at stuff on the Int ernet. You're welcome to join her on Facebook and/or Twitter.