Move over, Siri, Cortana and Alexa.
Google kicked off its event in San Francisco Tuesday focusing on the chatty new Google Assistant that can do everything from telling you a joke to making you dinner reservations.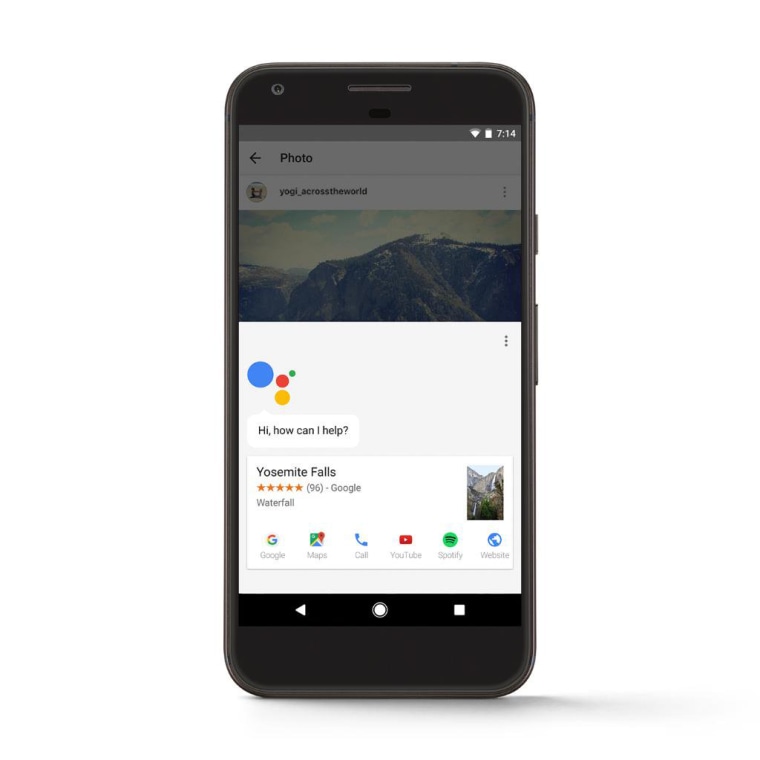 The artificially intelligent Google Assistant gets smarter the more a person uses it, and is included in Google's new Allo messaging app, released last month.
Related: All Eyes Are on Google For Special Event Today
"The early reception has been great, [users] are interacting with it very naturally," Google CEO Sundar Pichai said at Tuesday's event.
Google Assistant will also be integrated into the company's new Pixel smartphones and Google Home, a smart speaker designed to take on Amazon's Echo.
Using natural language, the assistant can be called upon to answer questions (hey, it is Google after all), remember your bike lock combination, or even make dinner reservations through Open Table.
Leveraging the power of search, the virtual assistant is also smart enough to handle requests such as "play that Shakira song from Zootopia," and can walk you through the steps for removing a red wine stain.
At the start of your day, it can also brief you on everything you have planned and need to remember.
"If the president can get a daily briefing, why shouldn't you?" said Rishi Chandra, a senior product manager at Google.
Pichai highlighted the strides Google has made in artificial intelligence over the past year, including the AlphaGo computer beating the human world champion in a best of five games tournament earlier this year.
We are moving "from a mobile-first to an AI-first world," said Pichai.
He also showed how Google Photos can now provide richer captions. In the past, the software may have recognized a photo of a train sitting on tracks. Today, that smarter software knows it's a blue and yellow train moving down the tracks, Pichai said.