Google's new phone is hot — but for good reasons.
Named "Pixel," the first-ever phone Google has made "inside and out" comes with an enhanced virtual assistant, quick charging capability, and doesn't start fires.
The 5-inch Pixel and its big brother, the 5.5-inch Pixel XL, are being delivered beginning Thursday to the first customers who placed pre-orders.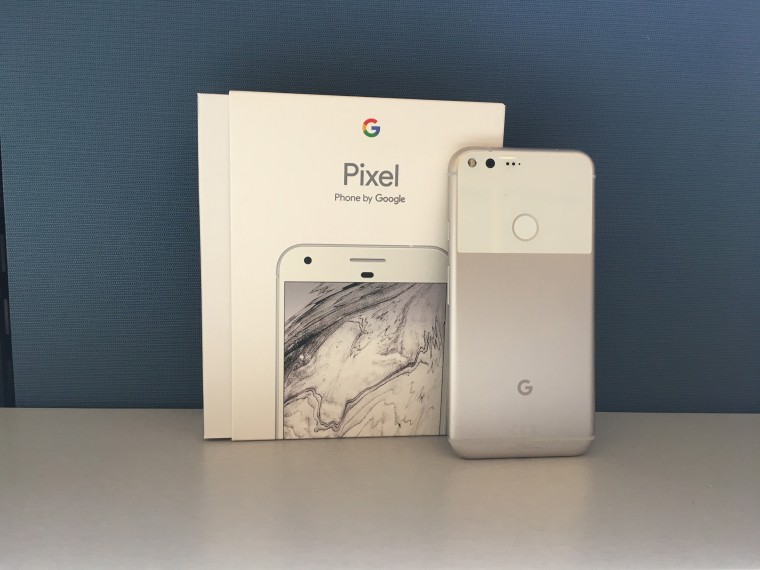 Related: Everything Google Announced at Its Jam-Packed Event
The phones have the same sleek look as the iPhone but will appeal to Android loyalists and those who are still having trouble getting to grips with the fact there's no traditional headphone jack on the iPhone 7.
But looks aside, the phone, which is the first one "made by Google, inside and out," has several key features worth falling in love with.
Google Assistant
We got our hands on a review unit and were eager to try Google Assistant, the artificially intelligent helper Google showed off most recently at is product unveiling earlier this month.
After training it to recognize your voice, (just say "OK, Google" three times when it tells you during the setup process), you're given access to arguably one of the smartest virtual assistants packed into a smartphone — and there's no need to press a button before asking a question.
Related: Here's How You Can Safely Clean Your Smartphone
Google Assistant can help you with everything from finding a good Italian restaurant to literally reciting your schedule and the weather for you at your beck and call.
We are moving "from a mobile-first to an AI-first world," Google CEO Sundar Pichai said as he kicked off the unveiling on October 4.
Google Assistant understands natural language, so you can speak to it the same way you would chat with a friend.
Mario Queiroz, vice president of product management, told NBC News earlier this month it's an ever-evolving process for Google. Keeping user privacy in mind, Google is able to use machine learning to interpret the trove of voice queries it receives, he said.
"Improving natural language recognition is difficult and is something you do incrementally," he said.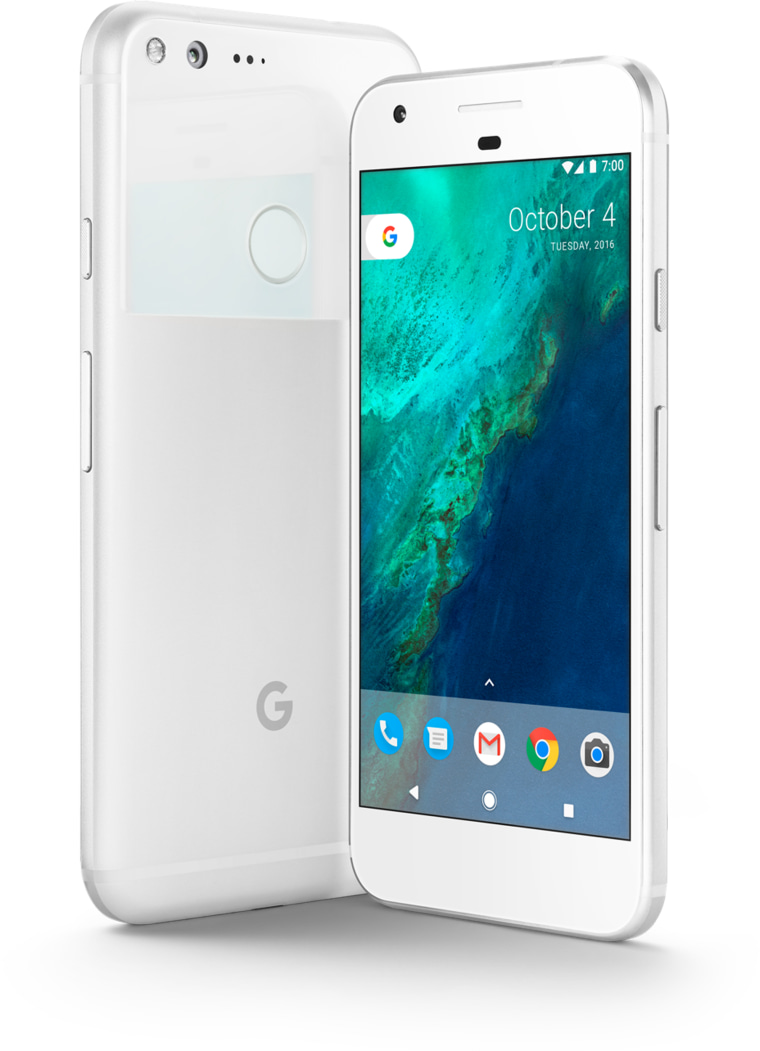 Fast Charging
There's perhaps nothing more frustrating than running out of battery power while you're on the go. Pixel comes with USB-C chargers that can deliver up to seven hours of battery life after being plugged in for just 15 minutes.
The Camera
You'd be hard pressed to find a truly bad smartphone camera these days. However, Google's rear 12.3 MP camera and 8 MP front camera create some crisp images, excelling when it comes to capturing action shots or moments where the lighting is less than ideal.
Google likes to point out the camera has a "best-ever 89 DxoMark Mobile Score," making it the "highest rated smartphone camera we have ever tested," according to the company, which is viewed as a leading purveyor in the world of cameras.
However, Samsung's Galaxy S7 (the one that doesn't start fires) clocked in with a score of 88 and the iPhone 7 received an 86, so everyone is in close company here.
Smart Storage
No more manually deleting videos from grandma's birthday party or that fun night out on the town. When you run out of space — or after a set amount of time — a smart storage feature will automatically clear older media that has already been backed up to Google Photos.
Bottom Line
Google Assistant is the star here. With Samsung's recent Galaxy Note 7 quagmire, the Pixel may be an appealing option to those looking to make the switch or for those people who can't get over the iPhone 7's lack of a traditional headphone jack.