For anyone who has any confusion about the Internets, along comes Google with a crafty manual on it that comes in the form of an interactive, visually appealing picture book: 20 Things I Learned About Browsers and the Web.
Because this illustrated book was designed for HTML5-compliant browsers, it will only work on "modern" browsers such as Firefox, Safari, Internet Explorer 9, Opera or Google Chrome.
At 61 pages, it's a bit long for the average toddler's nighttime reading ritual, but it is an easy document to bookmark, share or print and return to for future reference. Google also scored by using Christoph Niemann, a children's book illustrator whose "Subway" and "The Pet Dragon" picture books show off a distinctive, eye-catching-and-pleasing style. (I used to edit a section on children's picture books. Let me say the great ones stand out fast.)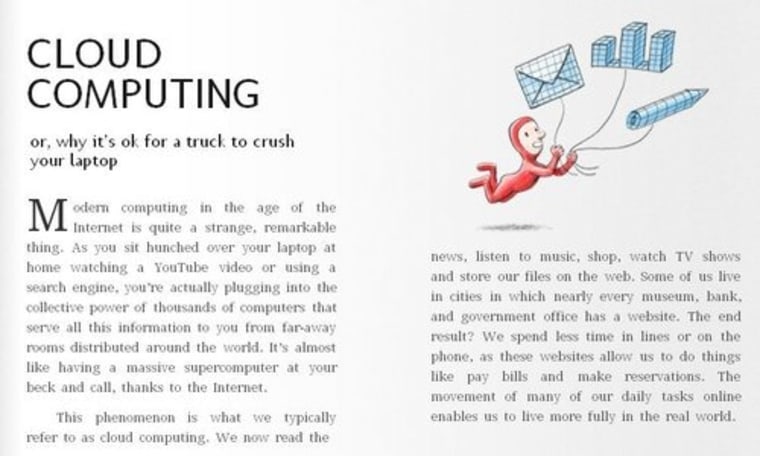 The "20 Things" that Google chose include: "WHAT IS THE INTERNET? or, "You Say Tomato, I Say TCP/IP," "CLOUD COMPUTING or, why it's ok for a truck to crush your laptop," and "PLUG-INS or, pepperoni for your cheese pizza."
Suffice to say, it's techno-baby-babble with a bit of tongue-in-cheek humor, and it works. And as TechCrunch, which gave us a heads-up about the book, points out, the book itself is a great example of the very technology it explains.
We discovered most of the features on our own, because Google makes it very easy for us!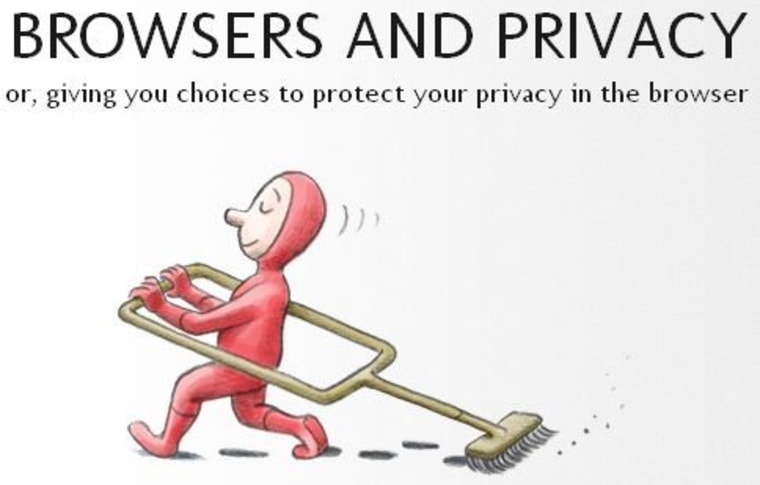 Besides being able to share (via Twitter, Facebook, Buzz and e-mail) and print the entire book, you can also share (via FB, Twitter and Buzz) and print individual pages. It also lets you search through the book (only fitting) and flips through the pages like a book, although I found the arrows easier to use with the particular laptop I'm using now. (Way sensitive touchpad.) We also liked how we could jump to the Table of Contents at any time and all the "Things" were presented on the same page, with headlines and sub-heds. 
But TechCrunch did illuminate one thing for us: the button on the lower right-hand corner of the screen. It shows a bright lightbulb and a dark one. When you slide the tab, it dims the background! Love it. Nice touch.
Night night. I will have sweet dreams of pepperoni plug-ins, a "Browser Madrigal," and "Life, liberty and pursuit of appiness."