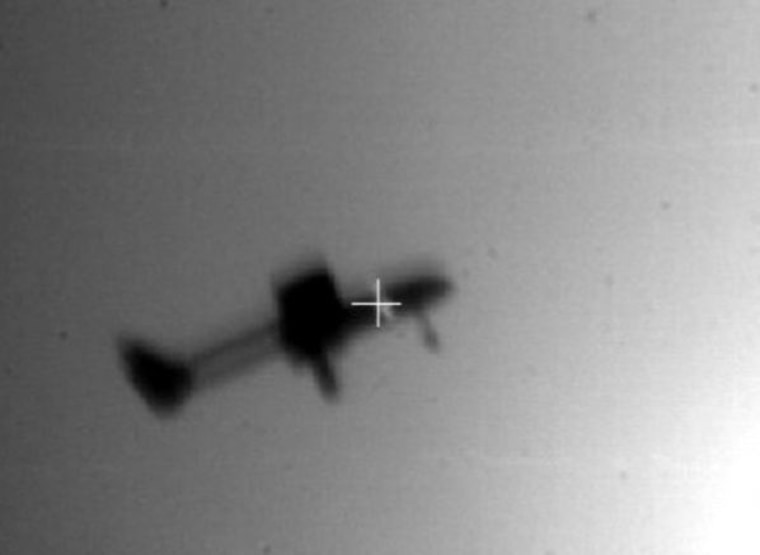 A portable, ground-based laser has successfully destroyed four rockets and zapped an unmanned aerial system in a series of tests designed to demonstrate the war-fighting technology, Lockheed Martin announced Tuesday. 
The security and aerospace company is building the Area Defense Anti-Munitions system to provide militaries with a defense against short-range threats. It could prove particularly useful as protection for forward operating bases.
ADAM's tracking system can lock onto a target more than 3.1 miles distant and keep it in sight even in cluttered optical environments. Its 10 kilowatt laser can destroy targets up to 1.2 miles away. 
Earlier this summer, the company released a video showing the portable laser disable an Osprey UAV with an 11-foot wingspan at a range of 0.9 miles. The company today announced it has also "destroyed four small-caliber rocket targets in simulated flight at a range of approximately 2 kilometers (1.2 miles)."
The development adds to a growing list of high-tech weaponry that's changing the face of war. 
Some systems, such as the Iron Dome, are already in use by the Israel Defense Forces to ground incoming rockets fired on densely populated cities. Others, such as killer robots, could reshape the battlefield in the future, unless a campaign to stop them prevails. 
John Roach is a contributing writer for NBC News Digital. To learn more about him, check out his website. For more of our Future of Technology series, watch the featured video below.