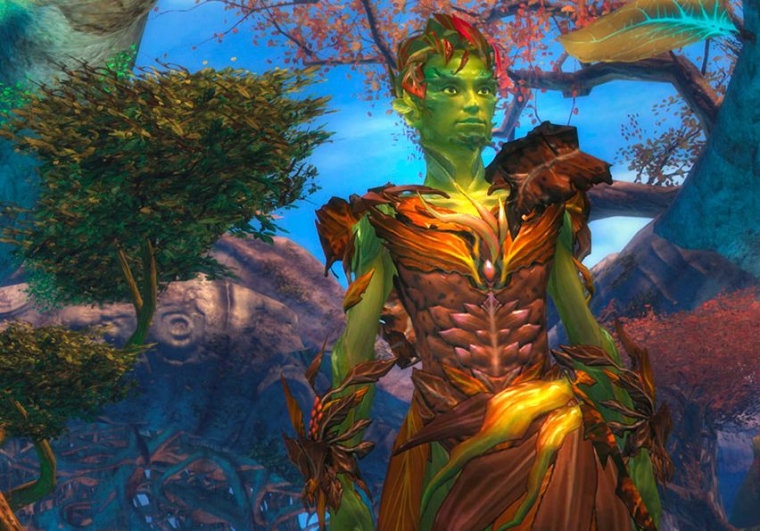 After years of anticipation, massively multiplayer online gaming fans will soon get what they've been waiting for: "Guild Wars 2."
The role-playing game from NCSoft and ArenaNet officially launches on August 28, Mike O'Brien, the game's executive producer, announced via his blog Thursday.
"These are exciting times," he wrote. "We're on the cusp of a new era in online role-playing games."
Anticipation for the game -- which takes place in the fantasy world of Tyria -- is extremely high. Twitter lit up with news of the launch when it hit Thursday morning with Guild Wars 2 and #GW2iscoming among the top trending topics (right after #Obamacare and #SCOTUS)

Developers have been working on "Guild Wars 2" since 2007. O'Brien says they set out to make it "a living breathing online world that challenges convention, that's designed for fun instead of grind, and that brings social interaction to a new level in an online world."
You can check out the "Guild Wars 2" manifesto here. Meanwhile, to celebrate the launch date reveal, ArenaNet released a new trailer for the game. Check it out below:
"Now that we're just two months away from launch, we'll spend our remaining time optimizing, polishing, and balancing the game, to ensure that we provide you with the best launch-day experience we possibly can," O'Brien wrote, also revealing that a final Beta Weekend Event is planned for July 20 to 22. 
In-Game editor Todd Kenreck has had an early look at the game and has good things to report. Check out his video preview below:
Winda Benedetti writes about video games for msnbc.com. You can follow her tweets about games and other things on Twitter here @WindaBenedetti and you follow her on Google+. Meanwhile, be sure to check out the IN-GAME FACEBOOK PAGE to discuss the day's gaming news and reviews.