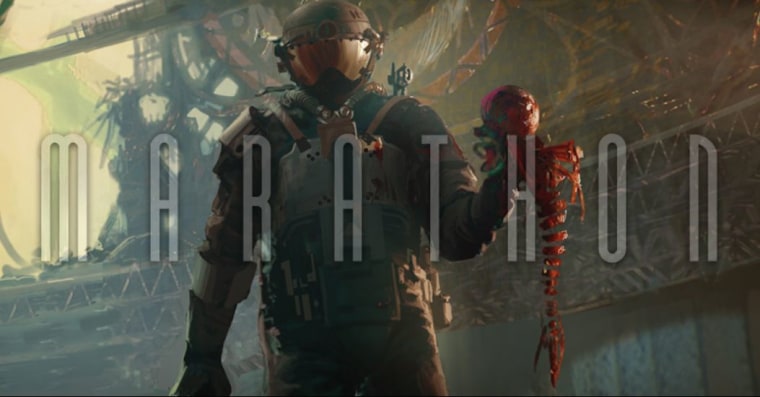 If you've been wondering what  the folks who created the famed Halo franchise have been secretly working on since parting ways with Microsoft, you can wonder no more.
The developers at Bungie have been working on a four-game sci-fi, action shooter series code-named "Destiny," which will be published by Activision. 
The revelation comes courtesy of a lawsuit between Activision and Infinity Ward co-founders Jason West and Vincent Zampella. The court-wrangling has forced the parties to turn over documents full of juicy game industry details.
Activision's contract with Bungie was unsealed as part of the legal wrangling, the Los Angeles Times has reported. The newspaper has even posted the entire contract online for all to see.

According to the 27-page document, Bungie will develop four games under the code name "Destiny" every other year beginning in 2013. Bungie must also produce four expansion packs code-named "Comet." The documents also state that the Xbox 360 will get the first "Destiny" game exclusively for a period of time.
What does Bungie get out of the deal? According to the documents, royalties ranging from 20 percent to 35 percent of "operating income" as well as an additional $2.5 million if the first game gets a critic score of 90 percent or better on GameRankings.com.
Beyond the "Destiny" games, the contract also reveals that Bungie is working on a successor to its classic 1994 game "Marathon."
Of course, as the Times points out, it's possible the contract -- which went into effect in April 2010 -- has been since amended. But it's fascinating stuff nonetheless.
Meanwhile, over at Bungie they have posted this brief response to the unexpected revelation on their site under the heading "Well, that just happened...":
So, yeah. While we're not ready to show you what we've been working on, we can reconfirm that we are hard at work on our new universe. We can't wait for you to see it.
(Via the LA Times)
Winda Benedetti writes about games for msnbc.com. You can follow her tweets about games and other things here on Twitter or join her in the stream here on Google+. And for more video game news and reviews be sure to check out the In-Game Facebook page right here.