Snapchat parent Snap's disclosure of a $2.2 billion loss in its first quarter as a public company could curb investor appetite for high-flying tech IPOs, analysts say.
Snap's stock was down by around 20 percent on Thursday, the first trading day after the report, a stumble analysts suggest could make it harder for highly valued tech companies seeking to go public.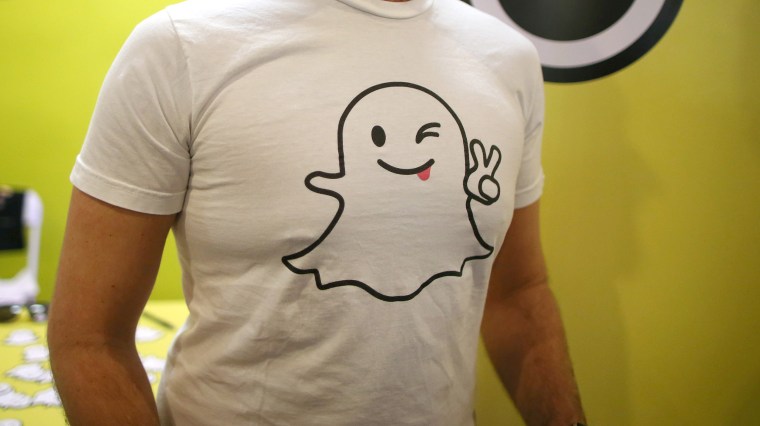 "It will have a dampening effect on investor interest in the highly valued, money-losing private companies," said Kathleen Smith, principal of Renaissance Capital, which manages IPO-focused ETFs. "They're bound to be more cautious on others that look like it."
All Tech Companies Are Not Created Equal
"IPO investors lately have been a pretty discerning bunch," Smith said, but technology and biotech startups tend to be the exception. "In the tech sector, there tends to be a little bit more irrational exuberance."
Melissa Parrish, an analyst at Forrester Research, said a source of this irrational thinking is the investment community's tendency to refer to and think of technology firms as a single category, despite significant differences in business models and customer bases.
Related: Snapchat's Billionaire Tech Bro Co-Founders Just Lost $1 Billion Each
"I think this conflation leads to a misunderstanding of how tech companies can and will grow, and that leads to enormous valuations based on prior experiences that may not be analogous," she said.
"Obviously, investors were stung by the magnitude of Snap's losses," said John Jackson, an analyst with IDC, although he pointed out that Snap management was clear at the time that the company anticipated future operating losses. "Snap's stock is no place for the faint of heart," Jackson said.
"It's time that investors start truly considering the importance of proven profitability and growing cash flow from operations," said Brian Hamilton, chairman and founder of financial information company Sageworks. "The tech sector shouldn't be treated differently than all others when it comes to determining reasonable valuations."
Teething Trouble Not New for Tech
Some analysts were more sanguine about Snap's miss, pointing out that young tech companies' early hits and misses don't always predict their future earnings trajectories.
"This kind of first quarter return is not uncommon," Parrish said. "Both Facebook and Twitter experienced substantial drops after their first earnings reports, and their results have diverged completely from that point onward, so this particular earnings report doesn't suggest a clear future for Snap's business in either direction."
Boyle also agreed, to the extent that Snap's advertising business model has been evolving quickly enough that comparisons aren't as illuminating as they would be for a more mature company, but she added that the deceleration of user growth was more concerning.
Related: Instagram Is Giving Snapchat a Run for Its Money
"That user number is the one I was focusing on and what I'm seeing now is we're hitting a level where Snap [has] gone from double-digit growth to quarterly single-digit growth," she said. "It seems to be happening sooner than what we expected."
Jackson said Snap's early stumble provided a cautionary tale not only for investors, but also for other tech firms weighing an IPO. "You can assemble an impressive number of daily active users, but it takes time and creativity to monetize them, even if, as in Snap's case, they're right in the demographic sweet spot," he said.
Boyle also suggested that the market advantage of capturing this demographic was dwindling, saying Snap needs to look beyond its core base of teens and young adults.
"Perhaps they have to start marketing themselves to those older age groups to grow user numbers," she said. To assuage jittery investors, "It would be beneficial to Snapchat to maintain growth."