HELSINKI -- Polish team Need for C has won the world's first computer coding championship held in the Finnish capital, Helsinki.
The challenge in the Hello World Open tournament was to create and drive virtual Formula-1 racing cars on a track projected onto a large screen in a converted cable factory. Poland's team edged Brazil's Itarama for the title of best coders and a cash prize of 5,000 euros ($6,770).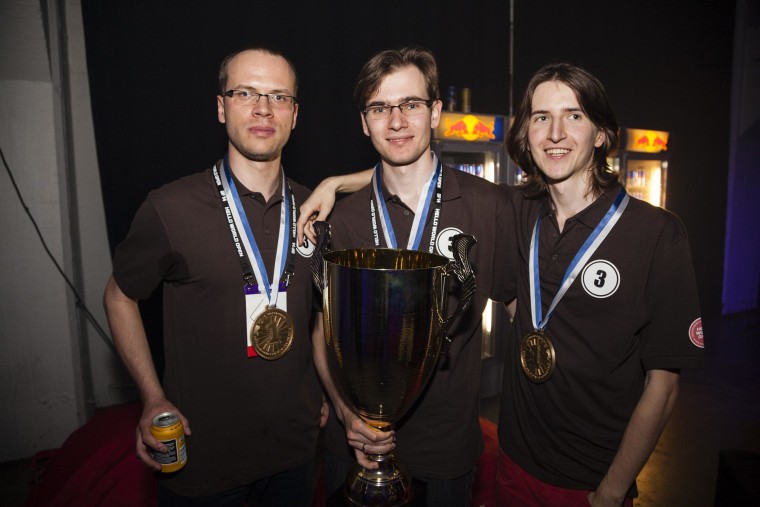 Finland's Resocar came in third in the field of eight finalists. The top three were also presented with medals that were produced by 3-Dprinters.
More than 4,000 computer coders from over 90 countries took part in the online qualifying rounds that began in March.
The event was sponsored by Finnish game developer Supercell, creator of "Clash of Clans" and "Hay Day," and technology company Reaktor.
— The Associated Press and NBC News staff