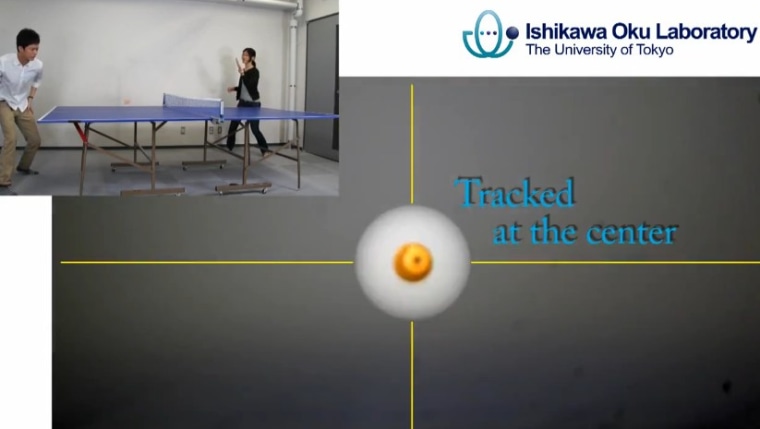 Camera operators at sports events have to have catlike reflexes in order to capture the quick movements and frequent redirection of the ball and players. Researchers in Japan have created an automated camera system that may be able to track those objects better than the most seasoned cameraman. In action, it's almost uncanny how well it works.
Part of the difficulty of operating such cameras is that they are very large, with heavy lenses and complex controls. And even when the operator is assisted mechanically in moving this huge object, the limitations of human reflexes come into play: it may take a highly trained cameraman a tenth of a second (100ms) or more to respond to a sudden change in the gameplay, perhaps causing the ball to leave the camera's frame momentarily.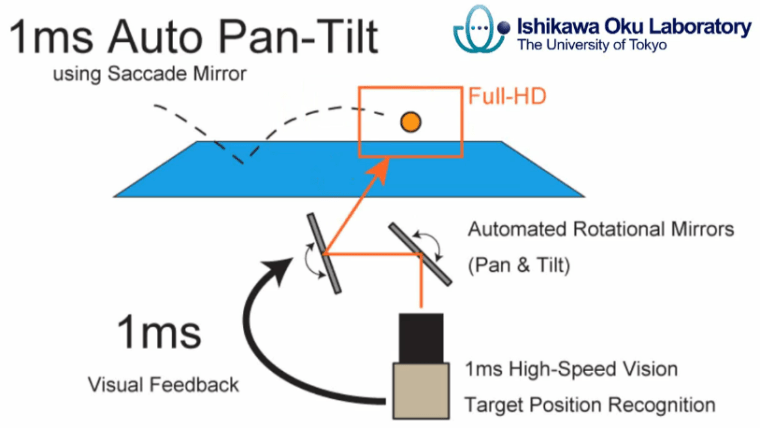 The Ishikawa Oku Laboratory at the University of Tokyo has addressed both these concerns by making it so not only is the object in view tracked automatically, but the camera doesn't have to move at all. Instead, what the camera sees is controlled by a pair of small mirrors that can be moved quickly and precisely. They've named them "saccade mirrors," after the tiny, quick movements made by human eyes.
The lab focuses on high-speed vision and mechanisms; not long ago they showed off a robotic hand that would beat you every time at rock-paper-scissors by observing your move as you made it, and instantly choosing the winning one, quicker than the eye could detect. This system uses a similar high-speed, computer-vision setup (shooting at 1000 frames per second), but instead of tracking gestures, it's tracking the position and movement of an object and relaying that information to the saccade mirrors.
Watch how quickly the system can track a ping-pong ball in flight:
It only takes around 3.5ms for the mirrors to change position, even if it's a major shift. That means that the camera could switch between two players on opposite sides of the field 20 times before a human cameraman could react to one of them moving. It's still not fast enough that there's no lag when something changes direction quickly, but it's only perceptible when watching in super-slow motion.
The camera setup shoots in 1080p and the lab's description of the technology suggests they will be pitching it to broadcasters and camera companies for more widespread adoption.
Devin Coldewey is a contributing writer for NBCNews.com. His personal website is coldewey.cc.