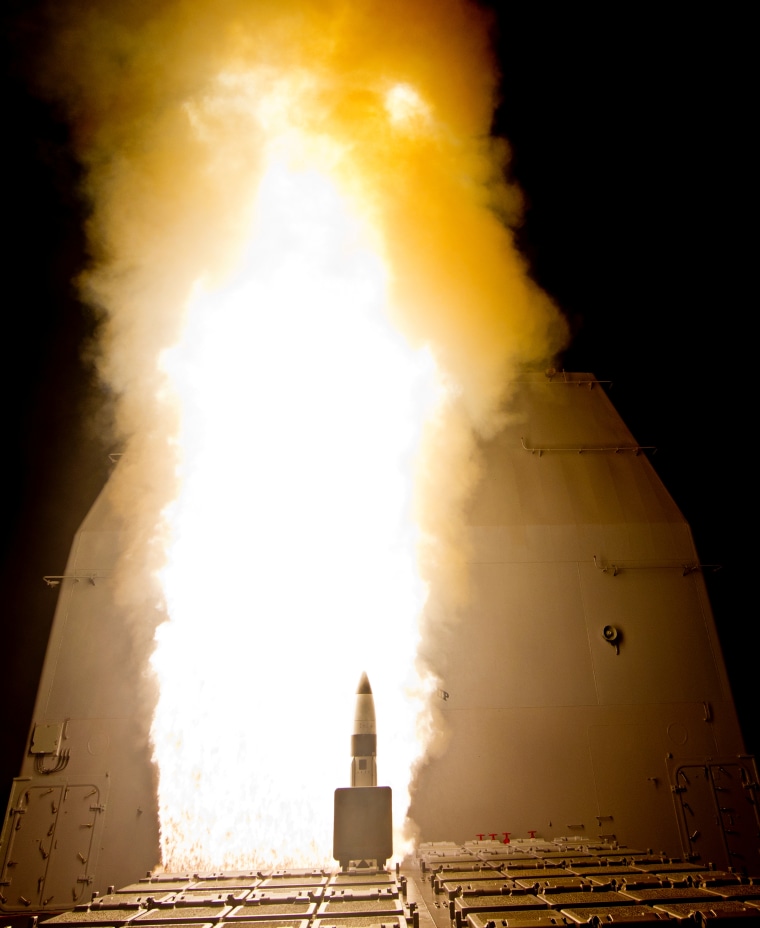 A high-tech warhead successfully destroyed a separating ballistic missile in a crucial test of technology to protect against more sophisticated regional ballistic missile threats from North Korea and Iran, the U.S. military reports.
The Standard Missile-3 Block IB interceptor is an upgrade to current ballistic missile defense system technology and part of President Barack Obama's plan to guard NATO's European territory.
For the test, a target missile was launched at 11:15 p.m. Hawaii Standard Time on Tuesday from a missile range on Kauai. 
Following the target launch, a U.S. Navy warship, the USS Lake Erie, in a remote patch of the mid-Pacific Ocean, detected and tracked the missile with its onboard radar, developed a fire control solution and launched the SM-3 Block IB interceptor.
The warship continued to track the target and send trajectory information to the interceptor in-flight.
"The SM-3 maneuvered to a point in space, as designated by the fire control solution, and released its kinectic warhead," the Department of Defense said in a news release.
"The kinetic warhead acquired the target, diverted into its path, and, using only the force of a direct impact, engaged and destroyed the threat in a hit-to-kill intercept."
This was the second successful test of the system, following an earlier success in May. 
"Initial indications are that all components performed as designed, resulting in a very accurate intercept," the military said.
John Roach is a contributing writer for msnbc.com. To learn more about him, check out his website and follow him on Twitter. For more of our Future of Technology series, watch the featured video below.