When you're orbiting Earth 16 times a day inside the International Space Station, when exactly do you celebrate the New Year?
The six astronauts who live and work on board the laboratory 250 miles above Earth operate on Greenwich Mean Time, so they'll officially welcome 2017 at the same time as the United Kingdom.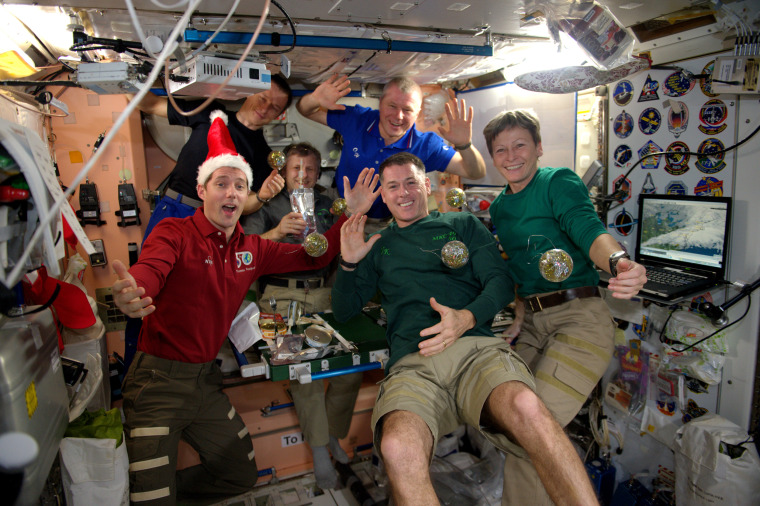 It's unclear what may be on the menu for New Year's Eve, however one thing is for certain: there will be no champagne toasts. NASA has a strict no alcohol policy, so instead of some bubbly, it's much more likely astronauts will cheers over a round of a Tang-like beverage.
Related: What's It Like to Plummet From Space in a Russian Spacecraft?
Since New Year's Eve and New Year's Day fall on a weekend, the group will get a three day weekend, having Monday, January 2 as a vacation day, NASA spokesman Daniel Huot told NBC News.
Want to see what it's like to ring in the New Year from space? Check Twitter. If the crew posts any photos of their celebrations, Huot said they're most likely to be on Twitter first, so check these official ones for updates:
The International Space Station celebrated 18 years in orbit this year. In a single year, the space station orbits Earth a whopping 5,840 times.