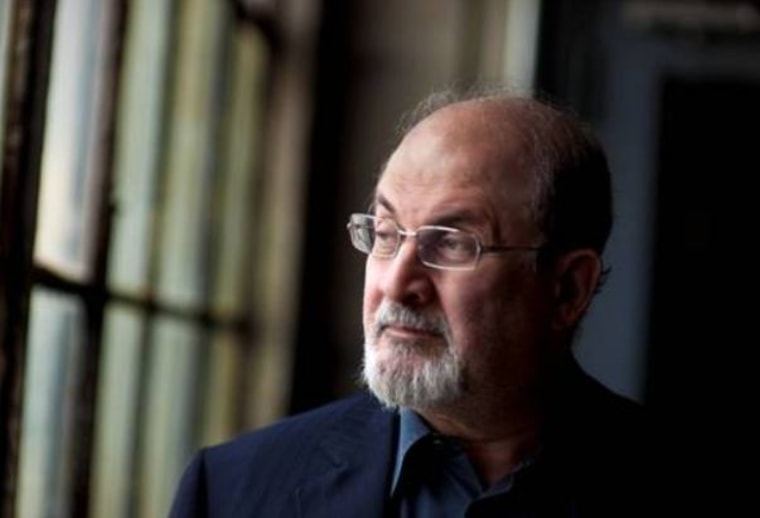 Back in 1989, Iran's Ayatollah Khomeini issued a fatwa against author Salman Rushdie after he penned "The Satanic Verses" — a book the Ayatollah declared blasphemous against Islam.
Despite the call for Rushdie's assassination, all these years later the writer is still alive ... and tweeting to his heart's content.
Now, a group of students from the government-sponsored Islamic Association of Students are giving new life to the Rushdie death threat — albeit through a computer game.
The group is in the midst of working on a game with the catchy title of "The Stressful Life of Salman Rushdie and Implementation of His Verdict," reports The Guardian. The game was revealed at the International Computer Games Expo taking place in Tehran this week. 
Mohammad-Taqi Fakhrian of the student association told Iran's Mehr news agency that, "We felt we should find a way to introduce our third and fourth generation to the fatwa against Salman Rushdie and its importance," reports Guardian writer Saeed Kamali Dehghan. 
Details about the game are few, and no one has said exactly how it will teach players about the fatwa, but the student association reported that "initial phases of production" have been completed, according to The Guardian.

"The Stressful Life of Salman Rushdie" is certainly part of a growing number of games being made in the Middle East and from a Middle-Eastern perspective.
As Reuters recently reported, the Arab world has one of the fastest growing communities of online gamers. And developers from the region are increasingly producing games that tell their stories.
Iran's Army recently released its first video game called "Battle in the Gulf of Aden." And Saudi developers are in the midst of working on "Unearthed: The Trail of Ibn Battuta" (which game site Kotaku calls an "Uncharted" knockoff). Check out the trailer here:

Winda Benedetti writes about video games for msnbc.com. You can follow her tweets about games and other things on Twitter here @WindaBenedetti and you follow her on Google+. Meanwhile, be sure to check out the IN-GAME FACEBOOK PAGE to discuss the day's gaming news and reviews.