Amazon and Blue Origin CEO Jeff Bezos unveiled plans today for a massive new rocket family that he says could launch humans and satellites into orbit by the end of the decade.
In what appeared to be a rocket-measuring contest, Bezos shared a diagram on Twitter showing how the rocket, named the New Glenn, towers over competitors. The rocket was shown in two sizes, the 270-foot tall New Glenn 2-stage and the 313-foot tall New Glenn 3-stage.
Both will have reusable boosters.
"Our vision is millions of people living and working in space, and New Glenn is a very important step," Bezos said in a statement on Monday. "It won't be the last of course. Up next on our drawing board: New Armstrong. But that's a story for the future."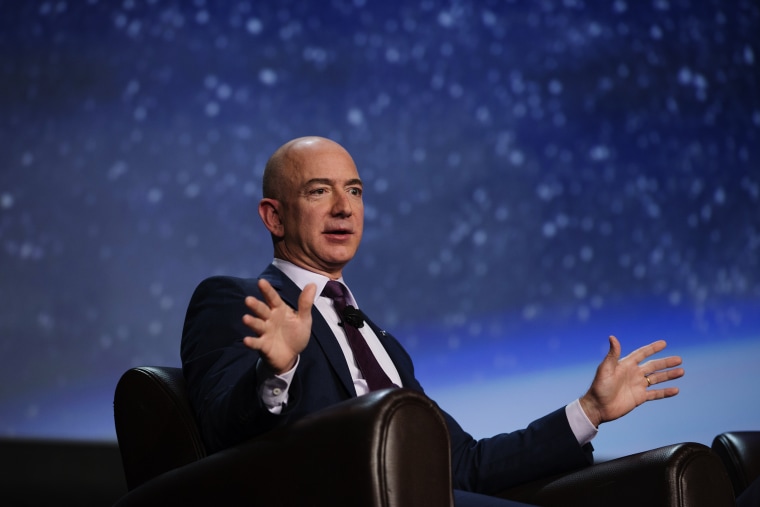 Bezos' Blue Origin has followed the mantra of "launch, land, repeat," with the company's New Shepard rocket, named for astronaut Alan Shepard.
The rocket has launched, gone into sub-orbit and landed its boosters four times at a Texas launch site since last November.
The feat is providing the company with valuable insights for the future but differs from what SpaceX has accomplished with its Falcon 9 rocket booster.
The company, helmed by billionaire Elon Musk, has managed to repeatedly launch satellites into orbit for paying customers and then successfully land its boosters on land and at sea.
Read More: Elon Musk Takes to Twitter in Hunt for SpaceX Explosion Clues
Blue Origin's unveiling comes almost two weeks after a SpaceX Falcon 9 rocket and a communications satellite it had been set to deliver into orbit were destroyed in a fireball on the launch pad at Cape Canaveral Air Force Station in Florida.
SpaceX CEO Elon Musk called it "the most difficult and complex failure we have ever had in 14 years" and appealed to the public to send in any recordings of the incident.