E-reader apps that became lifelines for students during the pandemic are now in the crossfire of a culture war raging over books in schools and public libraries.
In several states, apps and the companies that run them have been targeted by conservative parents who have pushed schools and public libraries to shut down their digital programs, which let users download and read books on their smartphones, tablets and laptops. 
Some parents want the apps to be banned for their children or even for all students. And they're getting results.
A school superintendent in a suburb of Nashville, Tennessee, pulled his system's e-reader offline for a week last month, cutting access for 40,000 students, after a parent searched the Epic library available on her kindergartner's laptop and found books supporting LGBTQ pride. 
In a rural county northwest of Austin, Texas, county officials cut off access to the OverDrive digital library, which residents had used for a decade to find books to read for pleasure, prompting a federal lawsuit against the county. 
And on the east coast of Florida, the Brevard County school system removed the Epic app from its computer system, saying it didn't want kids to have access to material its own school librarians hadn't vetted. 
"Over 20 years, there's not really been any history of a sustained challenge like this to our public library service," said Steve Potash, the founder and CEO of OverDrive, which has been a gateway to e-books for two decades through apps such as Libby and Sora. 
OverDrive, based in Cleveland, is used by 75,000 libraries and other institutions, including prisons and militaries in 100 countries, Potash said. In every case, he said, the local librarians hand-pick which titles are available to area residents or students. 
"Individuals who are not supporters of materials with certain diverse voices — probably without reading the material — are creating an alarm," he said. "We stand with and trust librarians and the professionals." 
That it's now so easy to pull the plug on thousands of book titles is itself a revelation to some users of e-reader apps, which have become part of the basic digital infrastructure at many schools and public libraries. People use the apps to find e-books available to borrow and then read them either in the same app or download them to another, such as Amazon's Kindle. 
E-reader apps haven't replaced printed books, which schools and libraries often still buy because they own the paper versions, whereas e-books are licensed from publishers for a set period of time. But schools and libraries sign up with apps such as Epic, Hoopla and OverDrive because readers say they like the convenience of e-books and teachers get more options for assignments — especially during pandemic-related school closings. 
The apps often market themselves to schools and libraries as a way to quickly diversify their digital shelves, especially after racial justice protests in spring 2020 drew attention to the lack of diversity in many traditional institutions. 
But convenience is a double-edged sword. In years past, parents might not have been able to find out what's in a library collection, giving students a certain measure of freedom to roam the stacks. Now, they can easily search digital collections for books with content they object to and ask school administrators to censor or limit access with a few mouse clicks. 
"The terrifying thing is that they can be censored with the flip of a switch, without due process, without evaluating the substance of the claims," said Deborah Caldwell-Stone, the director of the Office for Intellectual Freedom at the American Library Association.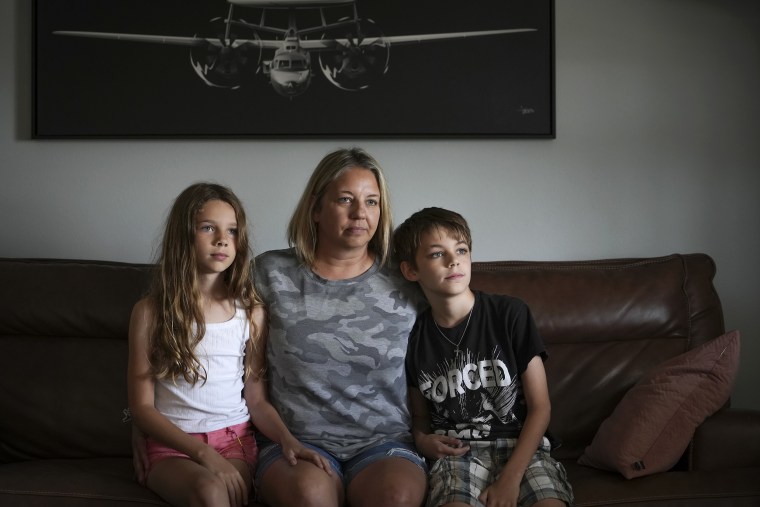 She said book-ban campaigns that started with criticizing school board members and librarians have now turned their attention to the tech startups that run the apps, which had existed for years without drawing much controversy. 
"It's not enough to take a book off the shelf," she said. "Now they want to filter electronic materials that have made it possible for so many people to have access to literature and information they've never been able to access before." 
Not just tech
Kimberly Hough, a parent of two children in Brevard Public Schools, said her 9-year-old noticed immediately when the Epic app disappeared a few weeks ago because its collection had become so useful during the pandemic. 
"They could look up books by genre, what their interests are, fiction, nonfiction, so it really is an online library for kids to find books they want to read," she said. She said her daughter would read "everything available" about animals. 
Russell Bruhn, a spokesperson for Brevard Public Schools, said the district removed Epic because of a new Florida law that requires book-by-book reviews of online libraries. According to the law, signed by Republican Gov. Ron DeSantis, "each book made available to students" through a school library must be "selected by a school district employee." Epic says its online libraries are curated by employees to make sure they're age-appropriate. 
Bruhn said that no parents complained about the app and that no specific books had concerned school officials but that officials decided the collection needed review. 
"We did not receive any complaints about Epic," Bruhn said, but he acknowledged "it had never been fully vetted or approved by the school system." 
He said he didn't know how many of the system's 70,000 students previously had free access, and he didn't know whether access would eventually be restored. 
Bruhn said it would be incorrect to see the removal as part of a censorship campaign. 
"We're not banning books in Brevard County," he said. "We want to have a consistent review of educational materials." 
Hough, the vice president of Families for Safe Schools, a local group formed last year to counter conservative parents, is running for a seat on the school board because of disagreements with its direction. She said she believes the state mandate and another new law prohibiting classroom discussion of gender identity were creating a climate of fear. 
"Our laws now have made everyone terrified that a parent is going to sue the school district over what they don't really know if they're allowed to have or not have, because the laws are so vague," she said. 
Critics of the e-reader apps have also been taken aback by how swiftly schools can take down entire collections.
"Within 24 hours, they shut it down," Trisha Lucente, the mother of the kindergartner in Williamson County, Tennessee, said in a recent interview on a conservative YouTube show. Lucente is the president of Parents Choice Tennessee, a conservative group. 
"That was a pretty drastic response," she said, adding that she was used to school bureaucracy's moving more slowly. The Epic app is now back online at the county schools, but parents can request to have it removed from devices for their children. 
In a phone interview, Lucente said she believes schools should steer clear of subjects such as sexuality and religion. "Kids should never have anything at their fingertips to prompt those questions," she said. 
The conflicts reflect how some school districts and parents are only now catching up to the amount of technology kids use every day and how it changes their lives. U.S. students in kindergarten through 12th grade used an average of 74 different tech products each during the first half of this school year, according to LearnPlatform, a North Carolina company that advises schools and ed tech companies. 
"Tech is not just tech," Rod Berger, a former school administrator who's now a strategist in the education technology industry. He lives in Williamson County and spoke against the Epic ban there.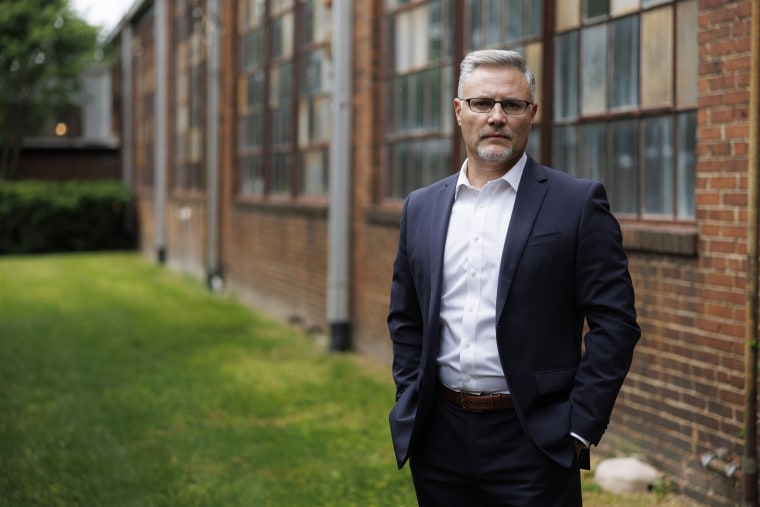 "Tech can enable a young person to feel part of a larger and broader community, or tech can feel very restrictive and assumptive in the way it portrays information," he said. 
Williamson County had used Epic for about two years to supplement what's available to students, and its materials weren't part of the curriculum, Superintendent Jason Golden told the local school board last month. He said the one-week removal was needed to research how the app functions and that more than 600 apps were being reviewed in all. 
A spokesperson for the Williamson schools said no one with the district was available for an interview. 
Robin Steenman, a Williamson County parent who opposes the use of Epic, said it didn't matter to her that students would have to actively search to find books about LGBTQ pride. She didn't want the books in the app at all. 
"It has still been made available to the student, regardless of whether it is assigned reading or not," Steenman, who also runs a local chapter of the conservative group Moms for Liberty, wrote in an email. "I guarantee that kids know exactly where to find it." 
Other parents were irate that their kids lost access. 
"The whole point of Epic is it's screened for appropriateness and diversity of thought," said Anne McGraw, a co-leader of Williamson Strong, a group for more progressive parents. (Epic says each title in its collections is hand-picked and is age-appropriate.) 
McGraw said kids ought to be able to seek out books about sensitive subjects such as race or gender. "If a 6-year-old is searching for a book like that on a library app, there's a reason," she said. 
Any reason, any time
The tech startups behind popular e-reader apps aren't usually in the spotlight, and the newest ones have little experience on the receiving end of hostility from conservative activists. 
Epic, founded in 2013 and based 30 miles south of San Francisco, said no school system had ever removed its app wholesale until Williamson County did so early last month. The company responded with a statement criticizing book bans. 
"We understand that book bans stem from anxieties about what's happening in the world, but we believe there is a better way," the company wrote. 
But the company also gives teachers and schools the flexibility to remove titles. 
"If they choose, teachers can block any book, for any reason, at any time," it wrote. 
School districts aren't even part of Epic's business model, the company says. It markets its product to parents for their kids to use at home, and it gets its revenue from those subscriptions. Schools can sign up free. 
But the e-reader companies can't force school districts and public libraries to keep using its platform. The library system in Llano County, Texas, turned off its OverDrive system in December after having used it for more than 10 years in response to concerns about which e-books kids and teenagers could access. Last month, residents sued the county, claiming unlawful censorship. 
Potash said he believed Llano officials didn't appreciate how much control OverDrive software gave them to curate the local collection. 
Matthew Rienstra, the first assistant county attorney for Llano County, declined to comment, citing the pending litigation. 
Other library software companies are working through questions about parental involvement. 
Follett, based in a Chicago suburb, said it canceled a planned feature last month to enable parents to be notified about books their children had checked out, because it didn't want to limit kids' access to libraries. And in 2019, database provider EBSCO Information Services won the dismissal of a lawsuit brought by conservative Colorado parents over material in its online collection. 
A rival startup, LightSail, said it is benefiting from the reaction against the others. CEO Steven Gittleson said LightSail has poured resources into its own rating system for children's books after having heard from parents who didn't trust children's book publishers to provide age-appropriate ratings.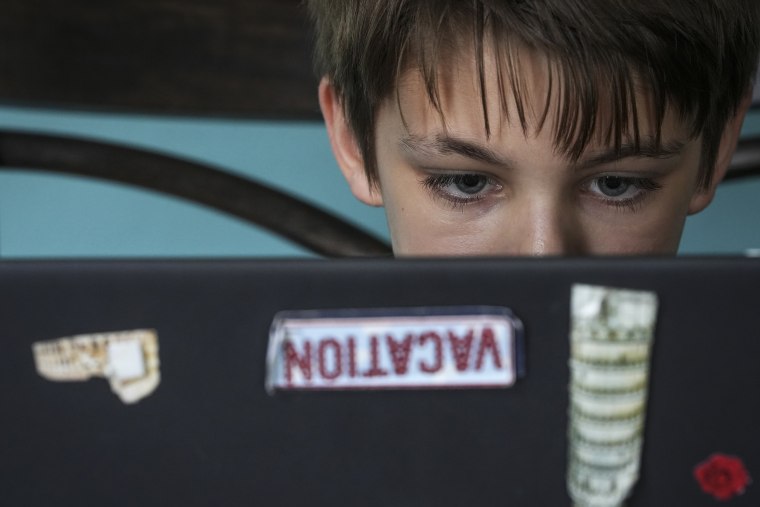 Gittleson said the most common complaint he heard from parents was about sexual content in books — including in the 2012 novel "The Fault in Our Stars," about teenage love. He said his staff of 30 people spent two years reading every book in the company's collection and creating specific tags, such as whether a book includes death or criminal behavior. 
"We got a lot of customers from Epic," he said. "Parents want to align their family values, whatever they are, with whatever's being streamed into their house." 
Cement in the engine
In Tennessee, the Williamson County district restored its Epic library after a week, but the debate shows little sign of abating. Some parents said they're eyeing a state law set to take effect next school year requiring every school to maintain a list on its website of all materials "in the school's library collection." 
Berger said the rule may require too much work to be worth it, and he said he's concerned some districts will drop mainstream e-readers altogether. 
"If we have to review every app in ways we don't in our everyday life, you can very quickly put cement into the engine that is education," he said. 
It's not clear whether other school systems in Florida might follow Brevard County's example and remove Epic in response to the new state law there. 
Executives at Epic and OverDrive said they're closely tracking state laws that could affect whether their apps are available through libraries and schools. 
Epic CEO Suren Markosian said in an email that a statewide ban would have little impact on his business but that the impact on teachers and kids "would be catastrophic, as they lose access to tens of thousands of books that support independent reading, lesson plans, research projects and much more." 
Lucente, the parent and conservative activist, is urging a broad campaign against e-reader apps, saying they're too closely tied to Silicon Valley. She said she hopes parents in other Tennessee counties and beyond will take up her cause. 
"Please look into if your kids have that on their laptops," she said. "Maybe another school district will be a little more scared and they'll turn it off and take it off." 
Some more liberal jurisdictions are pushing back. In New York City, public libraries have launched nationwide programs to provide access to books that other places have censored — the digital equivalent of sending a bookmobile to red states. 
"It's a perfect way to apply technology to a current problem," said Andrew Medlar, the director of BookOps for the New York Public Library. He said four controversial titles were checked out 5,478 times in less than two weeks, 75 percent of them outside New York state. The program runs through May, when the system's agreement with publishers runs out.