In this day and age, having a smartphone run out of battery power can put quite a damper on a person's day. Good news, at least for New Yorkers: AT&T's testing out free solar-powered charging stations, to keep everyone juiced up while out and about.
Street Charge, as the new program is named, is a "direct outgrowth of Superstorm Sandy, when AT&T powered New York City's distribution centers with commercial generators and pop-up cellular service." As parts of New York City were left without power in the storm's aftermath, many crowded around stations set up by companies such as AT&T as well as those put together by citizens.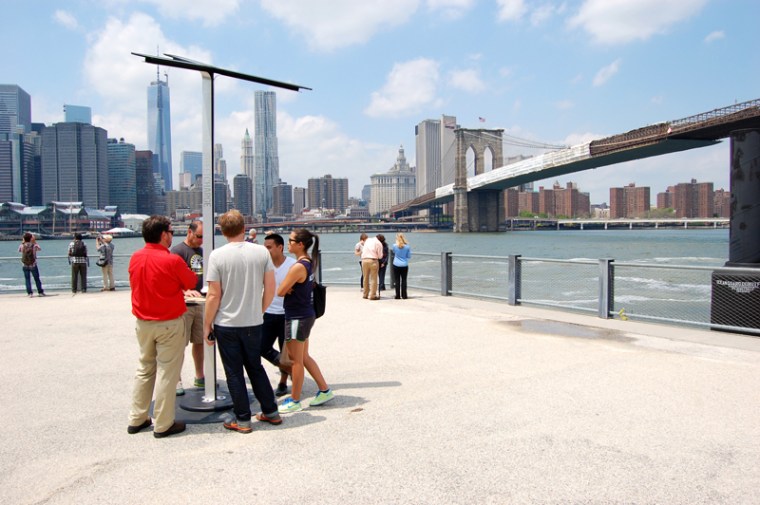 The people at AT&T realized that there would be an ongoing need for a "sustainable charging solution," so they teamed up with solar tech company Goal Zero and design firm Pensa to develop the Street Charge program. Between now and the end of the summer, there will be about 25 Street Charge stations across New York City's five boroughs. The first ones — located at Brooklyn Bridge Park's Pier 1, Governor's Island, Union Square and Riverside Park's Pier 1 — are up and running already.
Want more tech news or interesting links? You'll get plenty of both if you keep up with Rosa Golijan, the writer of this post, by following her on Twitter, subscribing to her Facebook posts, or circling her on Google+.