In the race to the self-driving future, Lyft has agreed to work with Waymo, the self-driving car company owned by Google's parent company, to bring autonomous vehicles to the masses, both companies told NBC News on Sunday night.
The announcement comes as Waymo has accused Lyft's biggest competitor, Uber, of stealing trade secrets from the company to advance its own self-driving operation.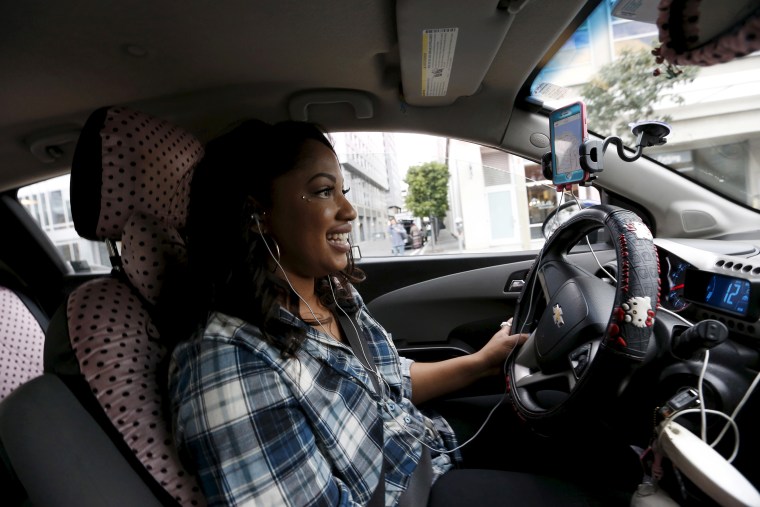 The news was first reported by The New York Times.
In a statement to NBC News, a Lyft representative said the plan is to partner with Waymo to "safely and responsibly launch self-driving vehicle pilots."
"Waymo holds today's best self-driving technology, and collaborating with them will accelerate our shared vision of improving lives with the world's best transportation," the company said.
Related: The Plot Thickens in the Waymo vs. Uber Trade Secrets Lawsuit
A Waymo representative also confirmed the partnership in a statement, telling NBC News the company is "looking forward to working with Lyft to explore new self-driving products that will make our roads safer and transportation more accessible."
"Lyft's vision and commitment to improving the way cities move will help Waymo's self-driving technology reach more people, in more places," the company said.
The partnership announcement comes three days after U.S. District Judge William Alsup denied Uber's request to move the case to private arbitration and referred the lawsuit to the U.S. attorney for investigation. In a ealed opinion, Alsup also granted a partial injunction against Uber.
In a case that has enthralled Silicon Valley, Waymo had sought an injunction that could have required Uber to cease its self-driving car endeavors as the litigation played out in court.
The lawsuit centers on whether Anthony Levandowski, who used to work at Google's self-driving car division (now known as Waymo) and had led Uber's self-driving ambitions, left the company with trade secrets. Levandowski is not named in the lawsuit but has remained a key figure in the proceedings.
After Levandowski left Google last year, Uber soon acquired his self-driving truck start-up, Otto — which, Waymo alleged in court proceedings, was a ruse to help Uber get its hands on Google's self-driving secrets.
Uber announced in April that Levandowski would be taking a back seat, stepping down from his role leading the self-driving car division. However, he remains heavily involved in day-to-day activities.