Marissa Mayer, one of the highest-profile women in the predominantly male tech world, will resign from Yahoo Inc.'s board once its merger with Verizon Communications Inc. closes, the internet company said Monday.
Verizon announced the $4.8 billion deal in July, ending months of speculation about Yahoo's future after it said it was reviewing "strategic alternatives" in light of years of management instability.
Mayer said at the time the deal was announced that she intended to continue as CEO.
But in a brief filing Monday with the Securities and Exchange Commission, Yahoo said Mayer and company co-founder David Filo will leave once Verizon takes control of its operating business.
(A separate unit dealing mainly with Yahoo's partnership with the Chinese giant Alibaba will be renamed Altaba, the company said.)
Related: It's Not Just Marissa Mayer: Yahoo Has a History of Troubled CEOs
Four other board members are leaving with Mayer and Filo, according to the document, which was filed under SEC requirements that any major developments involving a prominent public company be made public.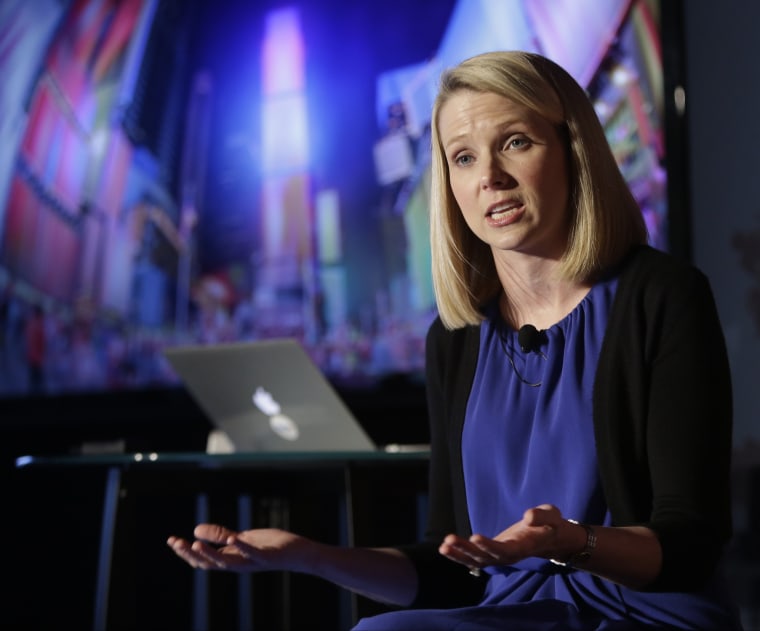 None of their departures are related to "any disagreement with the Company on any matter relating to the Company's operations, policies or practices," according to the document.
Tim Armstrong, chief executive of Yahoo's AOL unit, has often been mentioned as a potential CEO for the new combined company under Verizon.
Mayer, one of Google Inc.'s first employees, signed on as Yahoo's chief executive in 2012 after it was revealed that a previous CEO, Scott Thompson, had misrepresented his credentials. Her appointment was widely publicized, vaulting her to the top level of Silicon Valley giants, and hailed as a milestone for women in tech.
But her tenure has been a rocky one. In 2013, Yahoo bought the online blogging site Tumblr. But last month, it was revealed that more than 1 billion Yahoo accounts may have been exposed that same year after a third-party hacker hit the company.