Yahoo's Chief Executive Marissa Mayer announced she is pregnant with identical twin girls, likely due in December.
But she insisted that they won't slow her down much.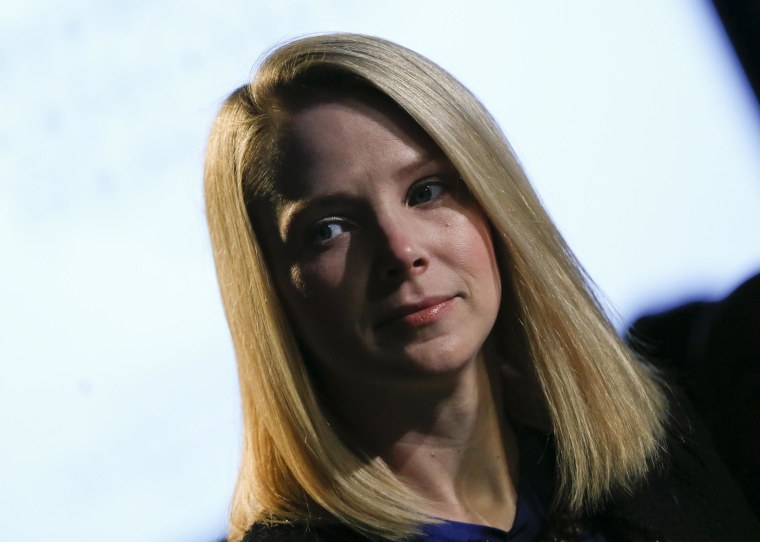 "Since this is a unique time in Yahoo's transformation, I plan to approach the pregnancy and delivery as I did with my son three years ago, taking limited time away and working throughout," Mayer wrote in a blog post on Tuesday.
Mayer's pregnancy comes at a critical time for Yahoo, which is preparing to spin off its stake in Chinese e-commerce giant Alibaba Group Holding Ltd and considers the future of its holding in Yahoo Japan Corp.
Mayer, 40, was pregnant when she joined Yahoo as CEO in July 2012 and she gave birth to a baby boy in September that year.
She worked from home after the birth and came back to the office just two weeks later. Her approach to motherhood stoked a debate about whether her example would help or hurt the cause of women in the workplace.
Related: Yahoo's Marissa Mayer Goes Glam in Vogue Spread
Yahoo said in its corporate blog on Tuesday that it was "extremely happy" for Mayer and supported her plans and approach.
Mayer, who has been married to start-up investor Zachary Bogue since 2009, was an executive at Google before taking the helm at Yahoo in 2012.