Facebook CEO Mark Zuckerberg's wall has been sparking heated discussion recently. Except this particular Facebook wall is made of stones, not puppy videos and handprint art.
The 32-year-old billionaire is facing mounting criticism from locals in the tight-knit community of Kilaue on the Hawaiian island of Kauai over his construction of a six-foot wall around his $100 million estate on the isle's northern coast. Local residents say the wall blocks off the area's panoramic views and stymies the island's famous ocean breeze — in addition to looking pretty ugly.
One resident told local newspaper The Garden Island that the wall was "really oppressive. It's immense," noting that the wall "cuts off this view that's been available and [appreciated] by the community here for years."
Zuckerberg purchased the 750-acre property in 2014, and has since bought almost 400 additional acres.
It's not the first time the Zuck has got into trouble with his neighbors. He raised eyebrows earlier this year when it was revealed he would be tearing down $30 million worth of historic homes that neighbored his $7 million Palo Alto property in order to preserve his privacy.
In the Dolores Park neighborhood of San Francisco where Zuckerberg also owns a home, residents complained of being "under siege" for almost two years as the tech billionaire oversaw a massive renovation of his $10 million house. Neighbors voiced anger over the blocked roads, constant construction traffic, noise, and trash. Even now that "circus" is over, resentment continues to simmer — residents claim Zuckerberg's 15-person private security detail regularly bogarts parking spots meant for residents, even when the mogul is not in town.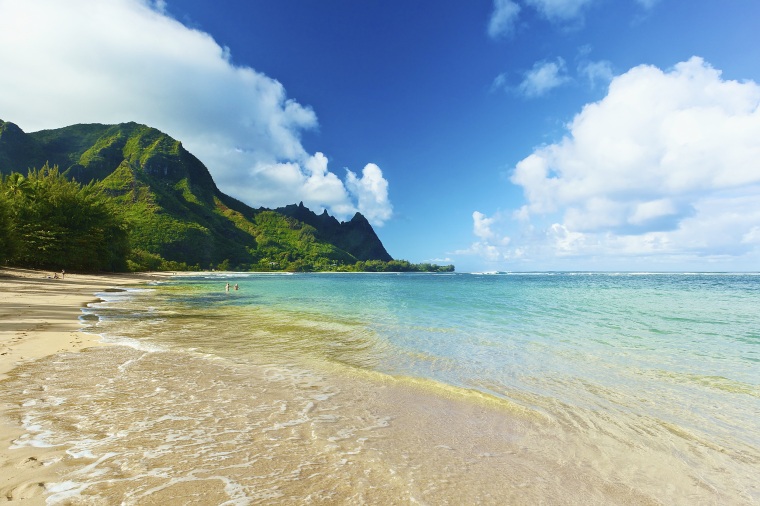 As for the Hawaii property, nearby resident Maria Maitino told the local newspaper she felt a six-foot wall was overkill. "It's not as if it's going to be more safe for Mark Zuckerberg. It feels to me like, 'This is my property and you don't have any rights to see it.' It's that negative kind of view and that doesn't feel neighborly."
"You take a solid wall that's 10 or more feet above the road level; the breeze can't go through," resident Shosana Chantara told The Garden Island. "It's a beautiful island, and, by and large, people care for one another. That would include Mark."
Residents have taken several measures to prevent further construction of the wall, including contacting the former owner of the property and writing to Zuckerberg himself, but all to no avail.
Facebook did not return a request for comment from NBC News.