WELLINGTON, New Zealand — Internet entrepreneur Kim Dotcom on Friday suffered another blow to his fight against extradition to the United States to face online piracy charges after New Zealand's highest court rejected his appeal to access evidence to be presented at the hearing.
The Supreme Court ruled that U.S. prosecutors were not required to disclose evidence at a hearing set for July to extradite Dotcom, the founder of online file sharing site Megaupload, and his three colleagues to the U.S., where they are also charged with mass copyright infringement, money laundering and racketeering.
U.S. prosecutors charge that the Megaupload website, which was shut down in 2012, cost film studios and record companies more than $500 million and generated more than $175 million in criminal proceeds by letting users store and share copyrighted material, such as movies and TV shows.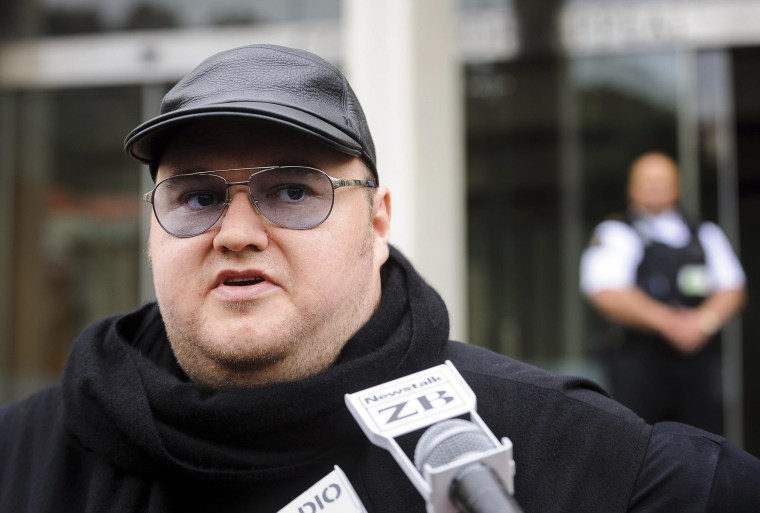 If Dotcom, a German national with New Zealand residency, is extradited, the ensuing copyright case could set a precedent for internet liability laws, potentially tightening regulations on disseminating copyrighted material on the Internet.
A successful fight against the charges could force entertainment companies to rethink online distribution methods.
Friday's ruling, which culminates a series of appeals by both parties, stated that a lower court was wrong to order disclosure of evidence in the first place.
Justice John McGrath said in the Supreme Court's decision that a summary of the evidence had been provided and that was sufficient. He said Dotcom had not indicated why he could not fight the extradition charge without full access to the evidence.
The evidence in question refers to documents included in Dotcom's belongings, including laptops and hard drives, which were seized when the New Zealand government in 2012 arrested the internet tycoon at his mansion near Auckland in a SWAT team-style raid requested by U.S. authorities.
Friday's ruling comes just a month after the High Court ruled that the search warrant used in the arrest of him and his colleagues was legal. Dotcom is appealing that decision.
Dotcom, who also goes by the name of Kim Schmitz, says Megaupload was merely an online warehouse and should not be held accountable if stored content was obtained illegally. The site housed everything from family photos to Hollywood blockbusters and was one of the most visited sites on the Internet in its heyday.
— Reuters