Microsoft is laying off thousands of employees as the company reorganizes with a focus on selling its cloud software — which has proven to be a huge area of revenue growth.
The company did not disclose how many people are being laid off, but a source told NBC News the number was in the thousands, with many outside the United States.
"Like all companies, we evaluate our business on a regular basis," a Microsoft spokesperson told NBC News. "This can result in increased investment in some places and, from time-to-time, re-deployment in others."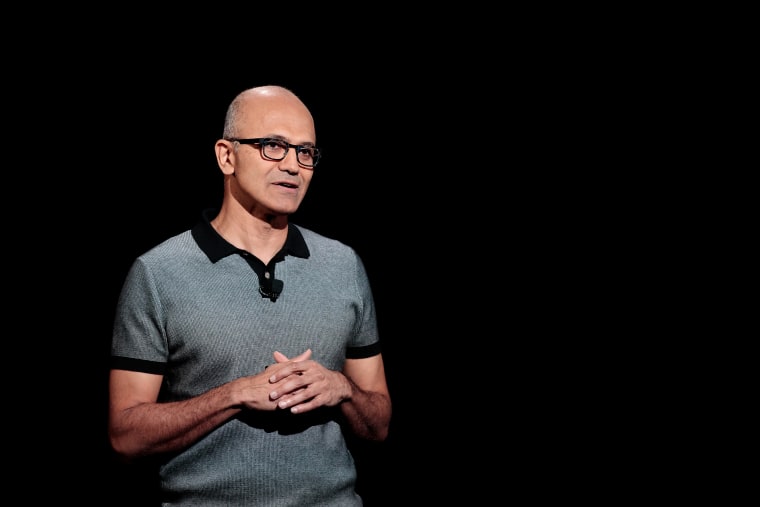 Related: Microsoft Comes Out Swinging at NSA Over WannaCry Hack Attack
Microsoft has 71,000 employees in the United States and 121,000 around the world.
The move will allow Microsoft's sales team to heavily focus on getting more people to sign up for its Azure cloud services, positioning it to be an even more formidable competitor against Amazon Web Services and Google.
"These moves will bode better for Microsoft and its customers," Patrick Moorhead, principal analyst at Moor Insights & Strategy, told NBC News. "This is classic 'rotation,' where Microsoft is replacing people with skills on traditional enterprise offerings with those more skilled in the cloud, AI and vertical apps."
Azure recorded a 93 percent jump in sales last quarter, making it a bright spot for the company as it branches out from its legacy software roots.
Cloud computing is growing in popularity because it is cheaper and easier than running an on-site data center. It allows companies to do everything from hosting websites and email to streaming favorite videos and delivering on-demand software. It's also faster and can be easily scaled, allowing companies to reach anyone around the world.