Microsoft has made its note-taking, page-saving, cloud-storing app OneNote free for everyone — and we mean everyone. There are now apps available for every major desktop and mobile operating system.
The company announced in a blog post Monday that the popular service, which allows all kinds of documents to be saved to the cloud and accessed elsewhere, is being revamped and made free for most personal use.
A paid version offers compatibility with Office and Outlook, as well as audio and video recording, but all the main features are present in the free version.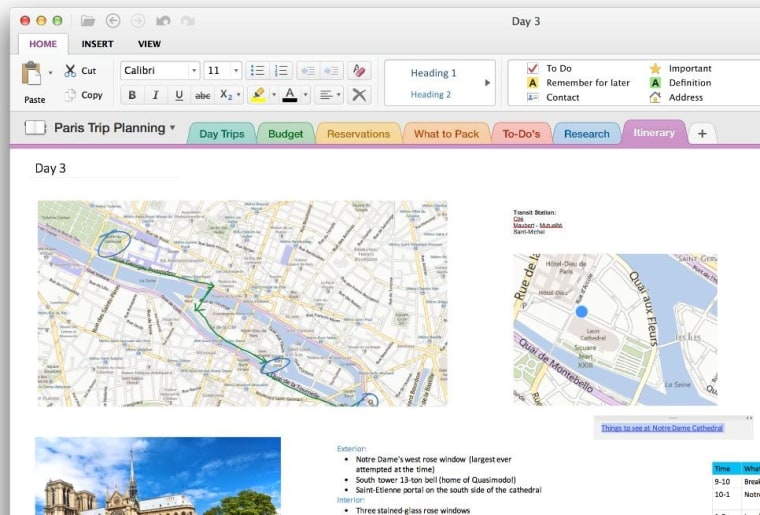 OneNote was already on most platforms, but with the introduction of an OS X version, it's on practically all of them: Windows, Mac, iOS, Android, Windows Phone, and of course the Web.
Lastly, the OneNote team also announced it is providing a cloud API, or application programming interface, that will let other apps connect directly to it — so your news reader, scanner or email can get in on the fun as well.
You can download the application free at the official website (or at the Mac App Store).