SAN FRANCISCO — Microsoft on Monday named three executives to its cloud, devices and Xbox gaming divisions in one of new Chief Executive Satya Nadella's first management shakeups.
In a public email, Nadella announced that Scott Guthrie was promoted to head of the cloud and enterprise group, the $20 billion division that Nadella oversaw before replacing Steve Ballmer as CEO in February.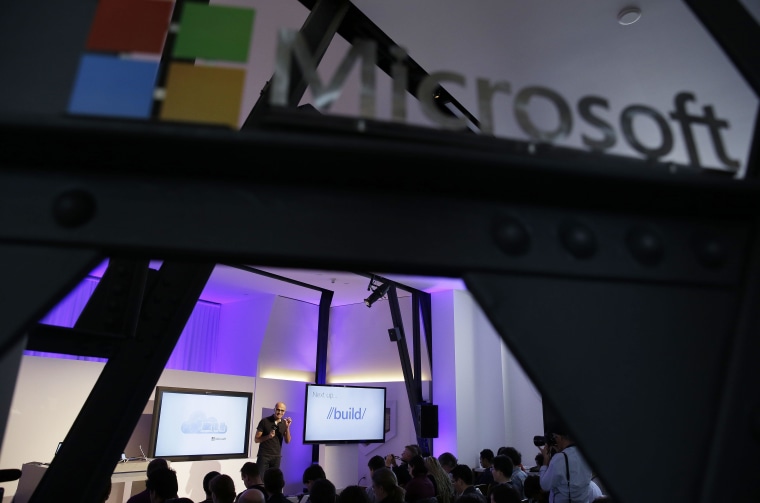 Former Nokia Oyj chief executive Stephen Elop — at one time considered a candidate to replace Ballmer — will join Microsoft as executive vice president of the devices group, reporting to Nadella, after Microsoft closes its $7.2 billion acquisition of the Finnish device manufacturer. The two companies announced the transaction in September.
Microsoft also named Phil Spencer to lead its Xbox operation, reporting to operating systems group chief Terry Myerson. As the head of hardware, Elop will also play a role in developing the Xbox, Nadella said in the memo.
Speculation has mounted for years over the fate of the Xbox business, which has been deemed a potential candidate for a spin-off by some analysts and Microsoft insiders. Bloomberg reported last year during the CEO search that Elop favored a sale himself, although his thinking may have evolved since.
Nadella, who unveiled Office for Apple mobile devices at his first public appearance as CEO last week, signaled that he would shift the company's emphasis away from prioritizing its Windows operating system at the expense of other initiatives.
"As I said on my first day, we need to do everything possible to thrive in a mobile-first, cloud-first world," Nadella said in an email. "The announcements last week, our news this week, the Nokia acquisition closing soon, and the leaders and teams we are putting in place are all great first steps in making this happen."
Nadell's announcement comers as Microsoft prepares to kick off its annual Build conference for independent developers this week in San Francisco.
— Reuters and NBC New staff