Planning on upgrading your tech this year? Better trade in those old gadgets before they become doorstops.
"In the tech world, the word, 'comeback' doesn't exist," said Marc Estinville, founder of the tech trade-in site Stopoint. "Once a thing dies, it stays dead."
So the multi-billion-dollar used tech marketplace is booming for used CDs, DVDs, video games, plus higher-end tech like smartphones and computers.
"We are seeing double-digit growth rate of used electronics at Stopoint," said Estinville. "We bought over $400,000 in used electronics last year and every single one of them got sold. We expect to purchase over $2 million of gadgets this year, based on our trend."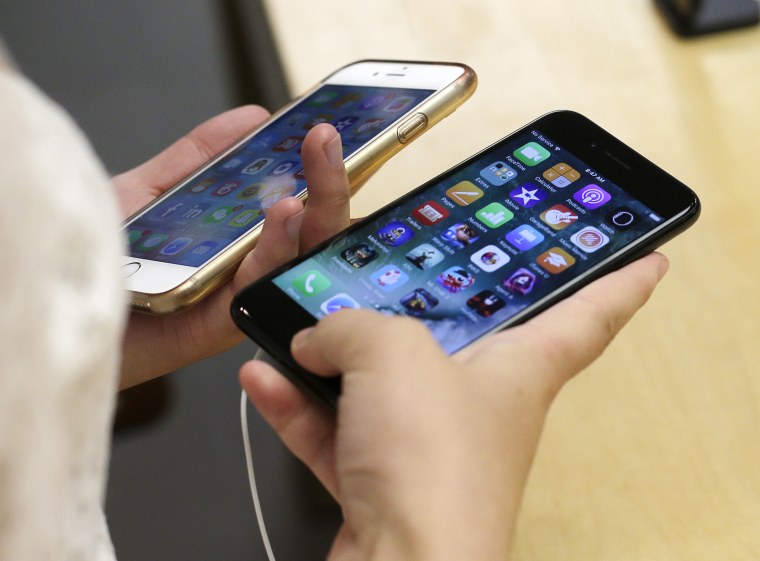 What's so in demand? According to Stopoint, it's largely smartphones and laptops.
Sell Me That (Used) Smartphone
"We have sold three times the number of iPhones than we did this time last year, and still we are not meeting the market demand," said Estinville. "And for the first time, we are seeing sales of used Surface Pros surpassing [the sales of used] MacBooks."
In 2015, Deloitte Global predicted that in 2016, consumers would sell or trade in approximately 120 million used smartphones, an increase of 50 percent over 2015, generating more than $17 billion. By 2020, Deloitte predicted that at least 10 percent of premium smartphones purchased new in 2016 would cycle through at least three owners, seeing usage through 2020 or later.
So, if you want a new phone but don't want to pay a fortune, you may want to consider buying a previously loved, dare we say "vintage" model. And if you're really set on buying the iPhone 7, which starts at $649, or saving up for the iPhone 8 with a planned September release, consider cashing in your old phone. An iPhone 6s 16GB (Verizon) in good condition can get you $239 on Stopoint. And on Decluttr, a Google Pixel 32GB in good condition could put $180 in your pocket.
A recent report from Decluttr found that in 2016, the most sold used smartphone was the iPhone 6, followed by the iPhone 6s, and the iPhone 5s.
"This is the first year we've tracked data for tech and cell phones, as we only started buying them in the last year, but they're already among the items people sell to us most," said Liam Howley, director of marketing at Decluttr.
A Second Life for Bestsellers
The demand for smartphones may be increasingly high, but there's plenty of interest in buying other used tech items, including CDs and DVDs, for which the retail death knell seems to be loudly ringing.
According to Decluttr's data, these were the top-sold in the used CD category in 2016:
One Direction - "Take Me Home"
AC/DC - "Back In Black"
Justin Bieber - "Purpose"
Drake - "Views"
Lady Gaga - "The Fame Monster"
The most sold in DVDs were:
"Frozen"
"Deadpool"
"Batman vs Superman"
"Spectre"
"Jurassic World"
And the most sold in video games:
"Call Of Duty: Infinite Warfare"
"Fallout 4"
"Battlefield Hardline"
"Grand Theft Auto V"
"Madden NFL 16"
"Last year [the video game], "Call of Duty: Black Ops 3" topped the charts and Adele's '21' CD was the second-most sold item," said Howley. "It will be really interesting to watch over the next few years as more and more tech enters the list as well keeping an eye on kids' DVDs."
As Streaming Gains Ground...
It will also be interesting to keep watch how new CD and DVD sales will fare over the next few years, as interest in streaming services and digital sales platforms soar.
"With subscription-based streaming services like Netflix, Hulu, and Amazon, consumers easily can satisfy serendipitous screen-watching," said Juan Martinez, senior editor at PC Mag. "Conversely, if consumers are looking for a specific movie, TV show or song, on-demand sites like Vudu and iTunes are perfect for one-off sales."
Another factor threatening the CD and DVD market is the widening availability of Wi-Fi.
"A year or two ago, DVDs and CDs were great for moments when consumers didn't have internet access, but these days most laptops don't even come with optical drives, most subways and airplanes have Wi-Fi enabled, and offline access to streaming services is becoming the norm," said Martinez.
And even if you are in a place where you don't have Wi-Fi, or don't want to use wireless data, sites like Netflix and Amazon Prime allow you to download content so you can watch offline.
"By adding download functionality, consumers are going to find themselves with access to premium content with or without wireless data," said Martinez.
As physical copies of media become less in demand, we'll likely see the used marketplaces for them continue to build. But how long can even these used markets maintain relevancy in a category faced with dying interest?