New York State has passed legislation that would ban Airbnb users from listing some short-term rentals, a move that represents a new line of attack by legislators against the company in one of its most important markets.
The bill was approved on Friday by the New York State Senate, having previously passed in the house. It now will go to New York Governor Andrew Cuomo, who could sign it, veto it or let it become law without his signature.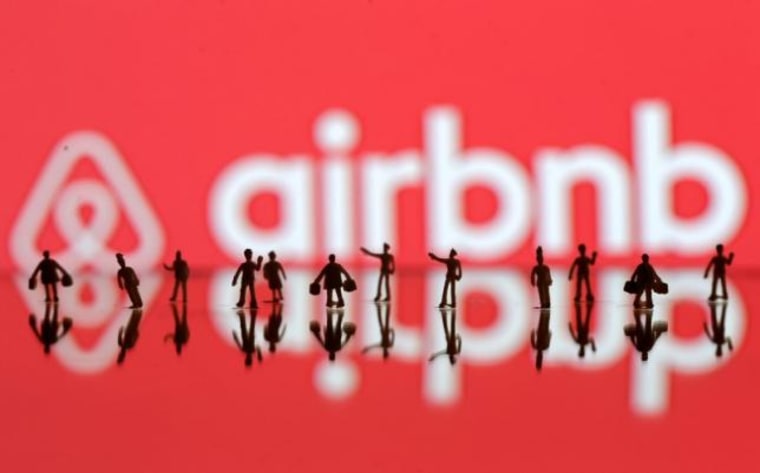 New York already prohibits rentals that last fewer than 30 days if residents are not present, but posting listings for such rentals was not explicitly barred. Under the new legislation, people who post such listings could be fined up to $7,500.
Airbnb said it believed that if the bill were enacted into law, New York would be the first jurisdiction in the world to ban ads for short-term rentals on home-sharing sites.
Two of its more prominent investors, actor Ashton Kutcher and Silicon Valley investor Paul Graham, took to Twitter to express their disapproval of the New York Senate's passage of the bill.
"The @NYSenate is trying to quietly rush through a bill banning Airbnb. If you'd like the decision to be more democratic, tell them," Graham said in a tweet.
Airbnb has stirred controversy in New York where the company says its service supports tourism and helps residents defray high rents.
Regulators and the hotel industry have complained that Airbnb is leading to a proliferation of homes that essentially function as illegal hotels in violation of zoning laws, safety codes and other requirements.
Airbnb has said it has actively pulled down numerous New York City listings from its marketplace that were controlled by commercial operators.
Some landlords do not want tenants renting out rooms because of increased wear and potential liability, and affordable housing activists worry the service diverts units out of the regular housing stock.
San Francisco-based Airbnb, now operating in nearly 200 countries, argues if the bill becomes law, thousands of New Yorkers who rent out their places would find it harder "to pay the bills."
The company, founded in 2008 and valued at over $25 billion, estimates that it contributes about $60 million in taxes to the state of New York.
The company has faced legal and political battles in the United States and Europe. Last November, it spent more than $8 million to defeat a proposition in San Francisco aimed at restricting short-term rentals, and a Berlin court is due to rule on the legality of short-term rentals in the German capital.
The New York measure could set a precedent for other cities and states with housing shortages that worry Airbnb reduces the number of homes available for regular rentals, Henry Harteveldt, a travel industry analyst at Atmosphere Research Group, said.
"I think other communities will take a look at how this goes in New York and consider emulating it," he said.
Other companies affected by the New York measure include Expedia's services HomeAway and VRBO.