Nintendo's new hybrid gaming console is a real "switch" from the company's previous lineup.
Details on the hotly anticipated Game Boy-style Nintendo Switch system were revealed at an event in Tokyo Friday.
Nintendo teased the console in October with a video, but gamers were left with many lingering questions. Finally, we have some answers.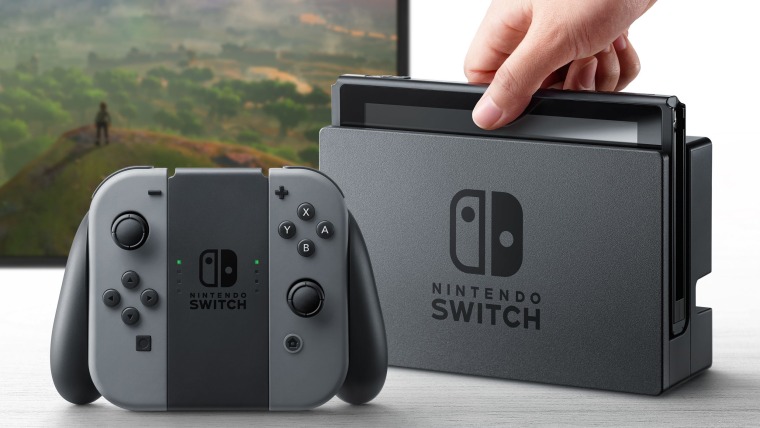 What is the Nintendo Switch?
In October, Nintendo made it clear the Switch is a console, but also has a component perfect for taking with you on the go, harkening back to the glory days of the Game Boy.
When Can I Buy It?
The Switch is available for pre-order now, and the first gamers will be twiddling their thumbs on it when it arrives March 3.
How Much Does It Cost?
The bad news: At $300, it costs a little more than some analysts expected. Various reports had pegged the price at $250, which is a sweet spot for gaming consoles.
On the bright side, you're basically getting two gaming devices in one unit, which doesn't make it seem so bad after all.
Related: Cheers to the Tech We Have to Look Forward to in 2017
What Games Are Available?
When the Switch was first announced in October, Nintendo shared a list of a few dozen developer partners, including Electronic Arts and Sega. You can expect about 80 games for the Switch and some old Nintendo favorites, including Legend of Zelda.