Red Star OS, the official (and only state-approved) operating system of North Korea, has gotten a brand new look — or at least, a look that was brand new on Macs about 10 years ago. Red Star once imitated the look and feel of Windows, but has moved on to copying Apple's OS X.
The news comes from lecturer Will Scott, who recently purchased the software on a trip to North Korea and published screenshots on his blog. The interface is instantly recognizable to anyone who has used an Apple computer recently. "It really does look mac-like," Scott writes.

Previously, Red Star OS, which comes pre-installed on many PCs in North Korea, looked quite a bit like Vista-era Windows. The new look, with colors, dock and many other interface items lifted directly from OS X, is certainly a change in direction.
The OS itself is actually neither Windows nor OS X, but a custom version of Linux skinned to look like them. In some cases, visual elements appear to have been lifted directly from Apple's OS, though others have been deliberately adjusted to be slightly different (the rectangular window control buttons, for instance, which are round in OS X).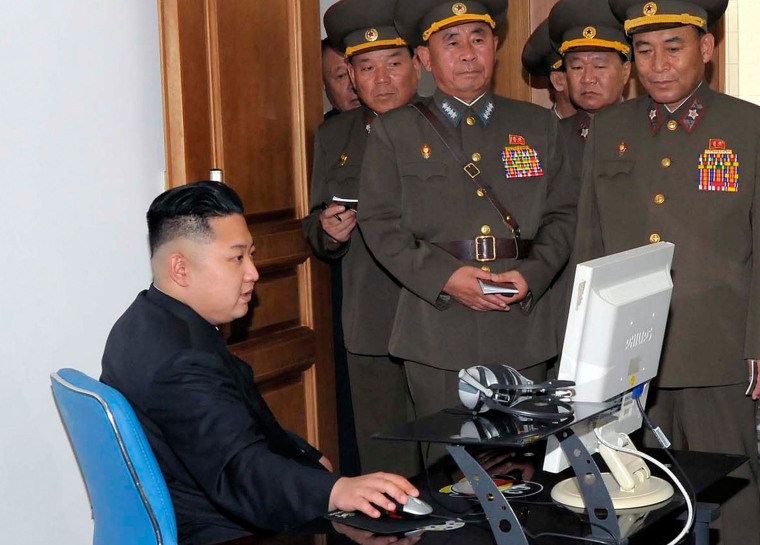 Using Linux as a base for the OS allows the creators to easily take control of basic system functions, something that would be difficult with an off-the-shelf OS like Windows. Red Star's built-in apps and services have been customized by its developers, allowing North Korea's infamous censorship and restriction of media sources to take place at a fundamental level.
You can peruse the full collection of screenshots at this Google+ gallery. No word on whether Red Star OS will be made available for download outside of North Korea.