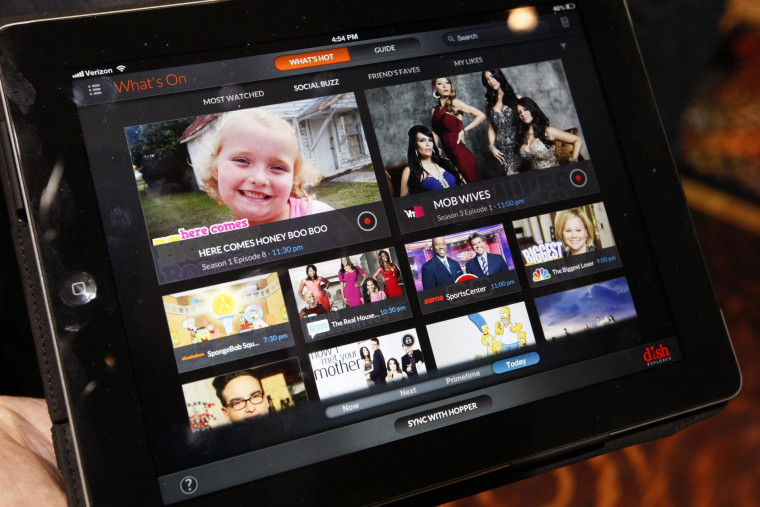 WASHINGTON — President Barack Obama is directing federal agencies to look for ways to eventually share more of their radio airwaves with the private sector as the growing use of smartphones and tablets ratchets up the demand for spectrum, according to a memo released on Friday.
With blocks of spectrum reserved by dozens of government agencies for national defense, law enforcement, weather forecasting and other purposes, wireless carriers and Internet providers are urging that more spectrum be opened up for commercial use.
The call comes as airwaves are becoming congested with the increase in gadgets and services that are heavily reliant on the ability to transport greater amounts of data.
"Although existing efforts will almost double the amount of spectrum available for wireless broadband, we must make available even more spectrum and create new avenues for wireless innovation," Obama said in his presidential memo. "One means of doing so is by allowing and encouraging shared access to spectrum that is currently allocated exclusively for Federal use."
The memorandum, welcomed and lauded by the telecommunications industry, directs federal agencies to study how exactly they use the airwaves and how to make it easier to share them with the private sector.
The directive also sets up a Spectrum Policy Team that in six months will have to recommend incentives to encourage government agencies to share or give up their spectrum — something industry experts see as a critical step in opening more of the federally used airwaves to the private sector.
"Our traditional three-step process for reallocating federal spectrum — clearing federal users, relocating them and then auctioning the cleared spectrum for new use — is reaching its limits," Jessica Rosenworcel, a Democratic member of the Federal Communications Commission, said in supporting Obama's move.
The FCC is now working on rules for the biggest-ever auction of commercially used airwaves, in which TV stations would give up and wireless providers would buy highly attractive spectrum. The auction is expected to take place in late 2014 or later.
The White House on Friday also released a report showing growth of broadband innovation and access, an area that the Obama administration has on because it is viewed as a critical tool for economic growth. To further the process, the White House now plans to invest $100 million into spectrum sharing and advanced communications.
Friday's directive also "strongly encourages" the FCC to develop a program that would spur the creation and sale of radio receivers that would ensure that if spectrum is shared, different users do not interfere with each other.
"The steps taken today lay the groundwork for tomorrow's broadband future," said Vonya McCann, senior vice president of government affairs at Sprint Nextel.